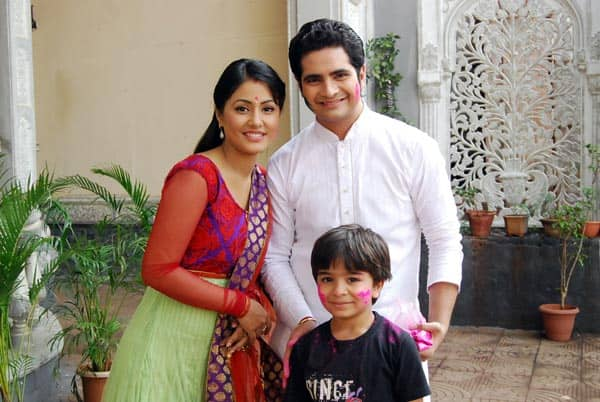 Rajan Shahi's popular daily soap on Star Plus just aired its 1400th episode and are still going strong
Yeh Rishta Kya Kehlata Hai (YRKKH) started five years back with a simple story of an arranged marriage between the leads Akshara (Hina Khan) and Naitik (Karan Mehra).
Their stories always showcased the real life maybe a tad affluent, but real all the way. YRKKH never had Ekta Kapoor's scheming vamps or overdressed and glamourous bahus. They kept it simple and as realistic as daily soaps could have it. The stories always stemmed around everyday happenings in a normal family. Be it troubles between newly married couples, the pressures of being a good bahu, having kids, juggling between the in-laws and your own family et al.
What really impressed us is that the makers kept every story simple and didn't believe in dragging the plot. The leaps were not drastic neither were they life altering.
In the North, people idolise Akshara and Naitik, and the way they handle their family in times of crisis, death and misunderstandings. Of course it seems like one big Rajshri family inspired from movies like Hum Saath Saath Hain and Hum Aapke Hain Kaun 'coz they are always celebrating some festival or the other. And if it's not that, then it will be a birthday or wedding anniversary. Guess with that many family members these things are a given, no?
The current track involves Akshara's new mother-in-law and her children, Akshara's second miscarriage and the budding romance between the youngest couple on the show. Well, we hope they continue to create such episodes and never get too monotonous and make us regret our choices. Right, Bollywoodlifers?