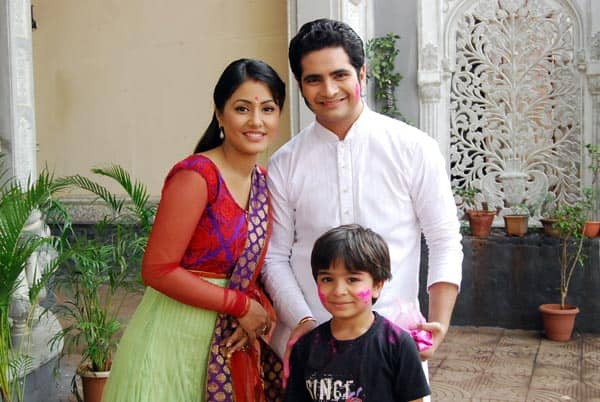 Looks like Naksh is going through a rough phase. Where earlier a sulky Naksh had to put up with his new tutor, he now will be seen fainting in the upcoming episode
Akshara(Hina Khan) and Naitik(Karan Mehra) will try doing the best they can for their Naksh (Shivansh Kotia). The lad will be seen looking glum as he would not make to the football team, despite his hard attempts. Now we will have to see whether Akshara and Naitik will succeed in getting him another chance. How will they do it?Akshara and Naitik will be seen supporting Naksh. They will help him prepare for the selection test in order for him to make it to the football team. Will Naksh eventually be seen in the football team? We hope he is!
Science has proven that over eating, is not merely an outcome of a big appetite, but also one of a troubled mind. We see Naksh indulging in binge eating which results in his exertion. Devyani(Kshitee Jog) will advice Akshara to take him to the hospital. What made Naksh do this? Will he be okay? There are way too many questions waiting to be answered, eh?
We are guessing he is going to be fine, as he will be seen later, planning a birthday surprise for Akshara along with Naitik and family members. How exactly will they make the day special for Akshara? The Maheshwari family will be seen attending the birthday party at the Singhania household. This will surely be a sweet treat to watch.
Just when you think all is hunky-dory, you will see Naksh faint amongst everyone at the birthday celebrations. Why exactly has Naksh fainted? We are all eagerly awaiting to know!