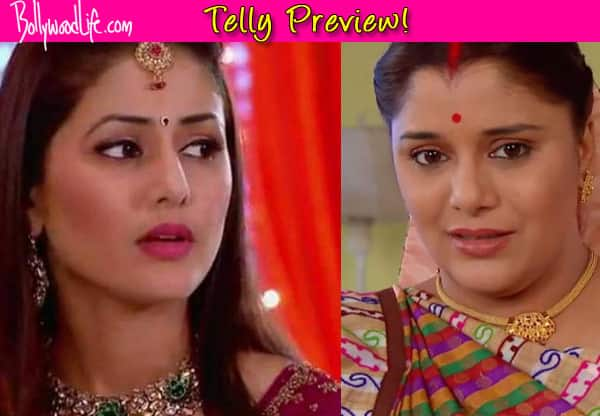 Akshara's relationship with Devyani has hit a rocky patch
While the Singhanias are busy celebrating Raksha Bandhan, not many from the family are aware about the growing differences between Akshara (Hina Khan) and Devyani (Kshitee Jog). Though Akshara is trying hard to sort out the differences, Devyani constantly seems to be ignoring her daughter-in-law. Bhabhi Maa (Medha Sambutkar) has also been trying to reason it out with them.
However, Akshara told Bhabhi Maa that everything is fine between her and Devyani and she need not worry. Despite Devyani's objection, Muskaan says that she would be happy to tie a rakhi to both her brother's namely Naitik and Naman (Anshul Pandey).
Will Akshara go up to Devyani and sort out the differences. Will Muskaan tie Rakhi to Naitik? Watch tonight's episode of Yeh Rishta Kya Kehlata Hai to find out!