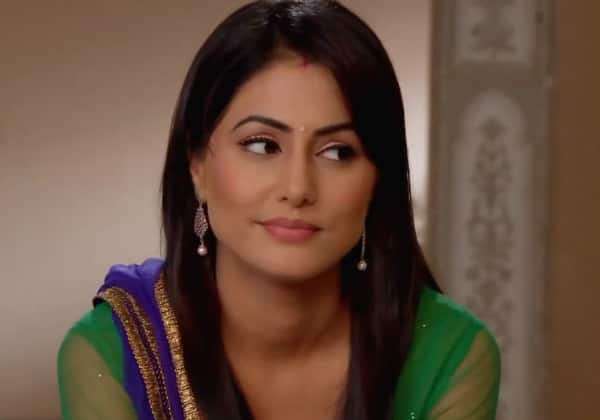 Life is getting tougher for Akshara in the Singhania mansion especially since she is now pregnant with her second child
They say a pregnant woman has to take care of both her emotional and physical health so that she can have an easy delivery and a healthy baby. The current situation in the house is quite difficult for Akshara (Hina Khan). The unrest between Bahbhima (Medha Sambutkar) and Devyanima (Kshitee Jog) is affecting her mental peace. Akshara is always stressed because of the turbulence in their relationship and the fact that she can't seem to get them to reconcile is worrying her even more.
According to the recent promos, Akshara will soon find out that her health will worsen. The doctor tells her that her body cannot carry the baby and if she continues with the pregnancy then it will affect the child and mother as well. A lot of hopes are tied to the baby; especially Naitik's (Karan Mehra), who missed Naksh's birth 'coz he was in a coma then. Akshara also believes the baby will bring some peace in the family and is keen on continuing the pregnancy. She will decide against an abortion, but once the family comes to know about it we wonder will they force Akshara to change her mind?
Guess we will have to wait and watch for the drama to unfold in Yeh Rishta Kya Kehlata Hai…