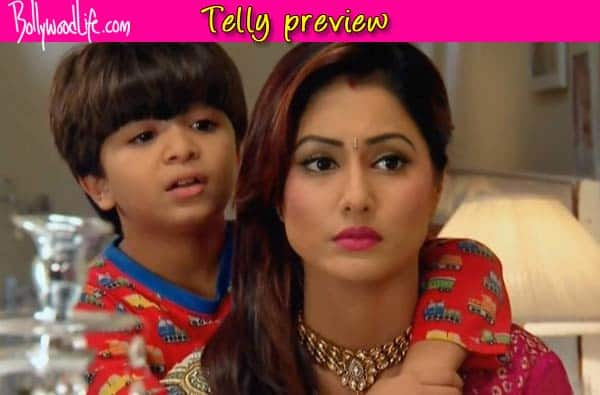 Although an extra, Naksh still stands hopeful to be a main player soon in the football team. Will his diabetes come in the way of his dreams? Read on to know more…
In the last episode, we saw Ruhaan having an argument with Akshara (Hina Khan) on how she is over protective about Naksh (Shivansh Kotia). Akshara was later seen confronting Ruhaan and telling him about Naksh's health condition. Ruhaan was seen noticing Naksh's football abilities and offered him the position of an extra player in the football team.
In the upcoming episodes, we will witness the beginning of the countdown to the football match. Akshara will be more determined to get Naksh on the team. But a major milestone in her way is Naksh's medical condition as he's a diabetic.
The football match will start soon and Naksh will be seen looking out for a chance to play as the main opponent of the team instead of an extra player. Luckily he will get a chance to do the same! But given his condition, we wonder how this young lad will cope up. Will he face a lot of troubles in the long run?
Akshara is on a quest to get Naksh on the football team, whatever the odds may be. But how will she solve his health issues? Will she succeed in getting him on the team despite his medical condition? Stay tuned for more updates in this space!