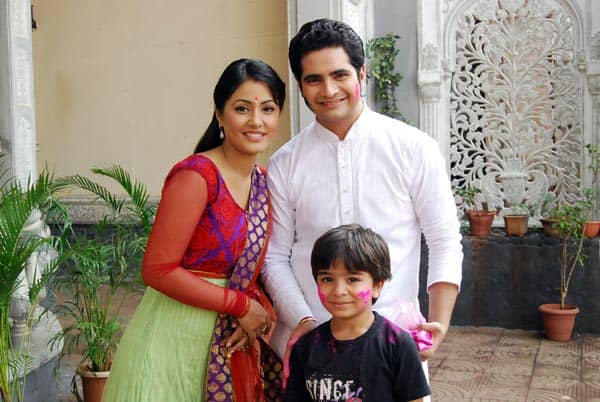 The couple has a lot on their plate, with business, household chores and add a kid to that and your day is overflowing with things to do
Naitik (Karan Mehra) and Akshara (Hina Khan) have a new task to perform and excel in, thanks to their son Naksh. In school, Naksh is told that his parents have to dance. Without confirming with his parents, Naksh commits his parents to do a salsa performance. However, Naitik and Akshara don't have a clue about western dances.
When his parents refuse to do a salsa performance, Naksh throws a tantrum, cries and whines about losing face in school. To comfort him, Naitik and Akshara enroll themselves in Salsa classes. The couple obviously has very less time to practice, considering they have so many other responsibilities, and being slow learners doesn't help the cause any further. However, they seem to be trying quite hard.
It seems Karan and Hina have been taking extra time post their shoot for Yeh Rishta Kya Kehlata Hai to train for their Salsa scenes.
In the upcoming episodes, we will see the couple going through hell and back to get their performance right. As it is the couple has very less time for practice, plus the added pressure from Naksh to win the competition doesn't make it easier for them. Will they pull of the dance performance to perfection? Or will Naksh be embarrassed by his parents in front of his school?
Keep watching this space to find out!