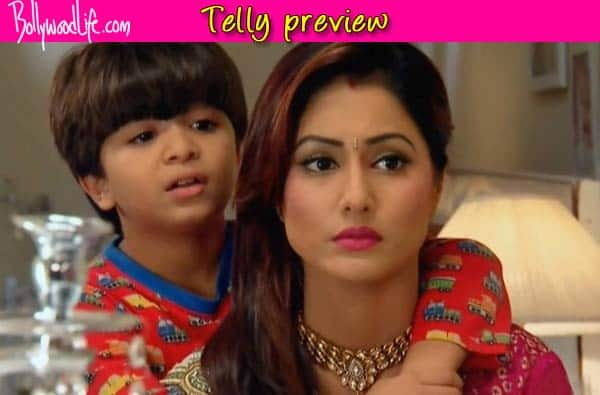 Has Ruhaan made Naksh an offer he can't refuse? Read on to find out…
In the last episode, we saw the school football team getting a new coach, Ruhaan Rajput. Being deceived by his former coach into believing that he would make it to the team, a shattered Naksh(Shivansh Kotia) was seen throwing a fit earlier upon knowing that he wasn't selected and was seen claiming that he will never play football again. Things however looked hopeful for a disappointed Naksh, with the introduction of Rajput who would hopefully give Naksh a place in the team.
In the upcoming episode we will see Ruhaan having an argument with Akshara (Hina Khan) on how she is over protective about Naksh, not knowing the fact that Akshara behaves this way as Naksh is suffering from diabetes.
Later, Akshara will be seen confronting Ruhaan and informing him about Naksh's condition. Ruhaan on the other hand will notice Naksh's special skills and talent. Wanting to do something for him, he would offer him a place in the team. Bu life isn't what we always want it to be is it? He will offer Naksh a position in the team, but not as a player but as an extra.
Although Naksh is a step closer to his dream of being in the team, will he accept Ruhaan's offer? Stay tuned in this space for more updates!