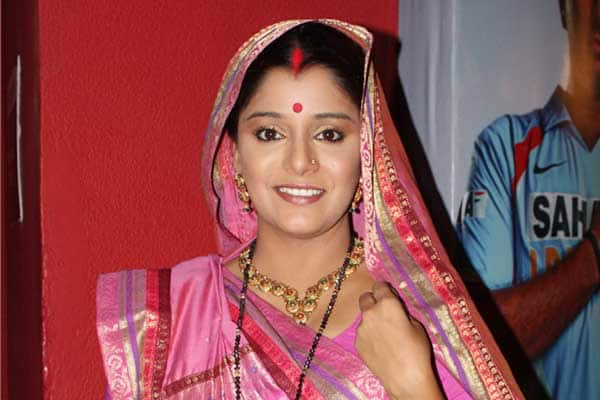 Bauji has finally married again, welcoming Devyani into the family; but will everyone accept her wholeheartedly?
After the untimely death of Gayatri Singhania (Sonali Verma), Raj Shekhar (Sandeep Mehta) was lonely and going through depression. Akshara (Hina Khan) noticed this and decided to find him a life partner after consulting Naitik (Karan Mehra) and the rest of the family.
Devyani (Kshitee Jog) is the daughter of the Singhania's family vaidji (doctor), who often came to Akshara and Naitik's house to give medicines. Raj Shekhar and Devyani met and instantly clicked; Akshara noticed that her father-in-law had finally found someone to talk to. Taking a cue from this, she decided to get them hitched. Initially, the entire family opposed the idea but seeing Raj Shekhar happy, they all conceded, except Naksh (Shivansh Kotia) – Akshara's son.
The Singhania's spoke to Devyani's father and got the two married. On the day of the wedding, Naksh threw a fit claiming that he did not want another grandmother to replace his Gayatri dadi, but Raj Shekhar explained the situation to him and calmed him down. The family welcomed her home and performed all the rituals, but somewhere everyone seemed to feel that they were replacing Gayatri.
In the upcoming episodes, Naitik will refer to Devyani as 'aunty' and his father will realise that no one has truly accepted her as a family member, yet. This will upset him but Devyani will reassure him and ask him to give the family some time to come to terms with the new turn of events. In the meanwhile, Devyani will do almost everything to win the family's heart. We wonder if the family will ever accept her and see her as a part of their family. Guess we will have to wait and watch to find that out, no?