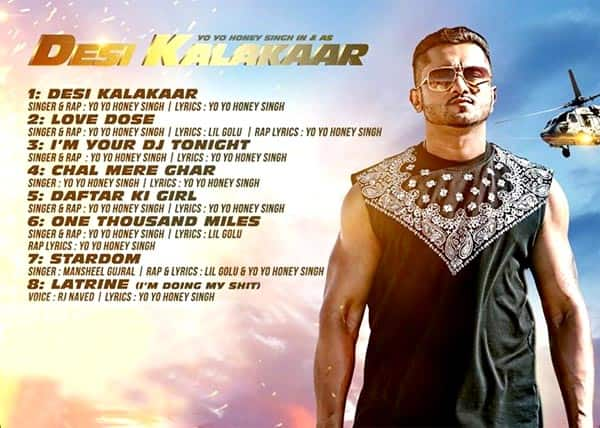 Honey Singh's newest album will be today and it's going to take a controversial turn, it seems
Yo Yo Honey Singh will release his latest album, Desi Kalakaar today (August 26). And believe it or not, there is a track by the name of Latrine in this album. The Lungi Dance rapper's latest album also features a song on Sonakshi Sinha. While we are eager to hear all the songs from Honey Singh's newest album, the Latrine song is surely the one which makes us more curious.
We wonder if this song will cause a stir in the nation? After all, don't we know how India's rap badshah was involved in a soup in the early stages of his career over demeaning lyrics in many of his songs.
As said earlier, we can't wait to hear the lyrics and watch the video of this song. Will it be interesting and catchy like all other Yo Yo songs? Well, we'll know that soon. What do you think BollywoodLifers?