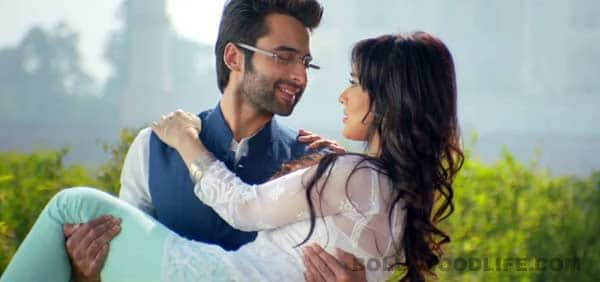 Love is in the air and the soulful voice, superb composition and apt lyrics of this song will make sure that the mood stays forever
After coming up with a very good promo, Youngistaan has released the first song and trust us when we say, the song is one of the best romantic songs we have heard this year. Suno na sangemarmar is Arijit Singh's gift to all the lovebirds for the upcoming valentine's day. The song is beautifully picturised around the monument of love – Taj Mahal along with the monumental parks in Lucknow. The couple—Jackky Bhagnani and Neha Sharma have also put up a commendable and non-vulgar performance for this romantic song – a rarity these days.
All good till here, eh? But there is a small problem. If you have seen the promo of the movie, Bhagnani junior plays the Prime Minister of the nation. As audience, it is very difficult for us to even imagine the Indian PM dancing to love songs. We had a similar problem with Anil Kapoor starrer Nayak. Also, when the movie is about getting the youth enthused about politics, then why can't Bollywood filmmakers directly go to the point like Hollywood filmmakers? Love songs and a romantic track spoils the basic theme of the movie and makes it unnecessarily lengthy. Hai na?
Has Jackky Bhagnani inspired Arvind Kejriwal?
Getting back to the song, the love ballad has been composed by Jeet Ganguly and penned by Kausar Munir. The lyrics go well with the song's baritone and Arijit's voice mesmerizes you to a different level. This song is a must hear for all music lovers and would definitely be a hit during the valentine day parties. Go ahead BollywoodLifers fall in love all over again.
[flv]http://st1.bollywoodlife.com/wp-content/uploads/2014/02/Suno-Na-Sangemarmar.flv[/flv]