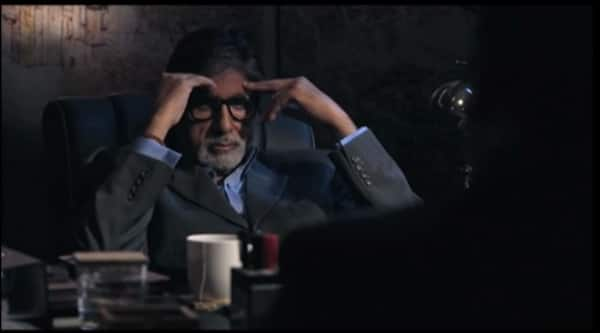 Click to read about the story, cast, gossip of Big B's first daily soap on Sony Entertainment Television
The first trailer of Big B's Yudh, which went live on 9:45 pm during the premiere of Gunday on Sony TV has been garnering rave reviews. After Anil Kapoor's Indian version of 24, Amitabh Bachchan will be the second actor to attempt a fiction show like this on such a large scale.
Producers:
The show is co-produced by Endemol and Saraswati Productions.
Directors:
Anurag Kashyap is the creative director of the series.
Shoojit Sircar directed the episodes of Yudh.
Synopsis:
The drama series revolves around Yudhisthir Skarwar's (Amitabh Bachchan) professional and personal life. Big B plays an elite business man who suffers from a grave illness and is worried that if he dies, his company and the workers will be on the street. He faces a tough phase in his professional life where his business rivals are out to get him. During this struggle, the skeletons in his closet are revealed. Like his extra marital affair and his illegitimate child. It is his journey where he struggles to emerge as a winner despite all odds.
USP:
It is the Bollywood legend – Amitabh Bachchan's first fiction show.
Did You Know:
-Besides Amitabh Bachchan, the show also has Kay Kay Menon, Sarika, Nawazuddin Siddiqui and Tigmanshu Dhulia in pivotal roles.
-The show is rumoured to be loosely based on the popular American crime television series – Breaking Bad
-The makers apparently spent Rs 3 crore on each episode
-The series has only 24 episodes
On Air from
End of June 2014
Channel
Sony Entertainment Telelvision