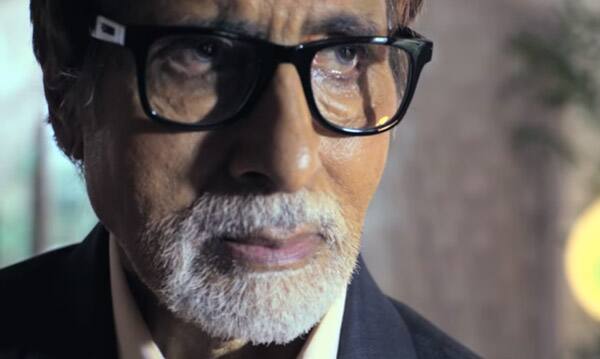 skip advertisement
We give you a sneak peek at Big B's upcoming TV show Yudh, directed by Anurag Kashyap
Megastar Amitabh Bachchan has emerged as a legend of B-town with his iconic performances and memorable films and the Bhoothnath star is now set to conquer telly land. His much awaited TV debut Yudh is set to hit the screens soon
In the promo videos, Mr. Bachchan comes across as a convincing elite businessman who is caught up in a personal and professional turmoil. Although there is no beating the man when it comes to intensity and sheer brilliance, nonetheless we would like to mention that the star gives us a reason to look forward to his upcoming show and will undoubtedly live up to our expectations.
The plot line of the show is presented in an appealing manner, by showcasing mere 30 seconds of the sequences in order to keep the curiosity levels intact. The promos remind us of the series 24 which starred Anil Kapoor and was a smash hit. If not a convincing story line, one can definitely look forward to certain unforgettable performances in Yudh, reason being the star cast involving stars like Mr Bachchan himself along with Nawazuddin Siddiqui and Kay Kay Menon.
All in all, the show comes across as a nail biting thriller, which certainly shouldn't be missed. Want to know exactly what we are talking about? Watch the videos and post your comments below!