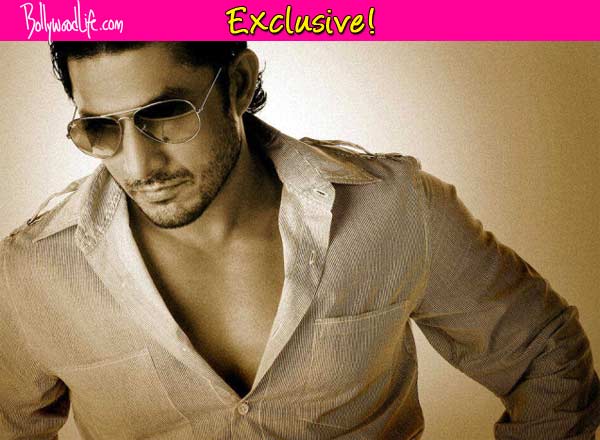 The VJ-turned-actor talks about his character Akash, his equation with Tulip Joshi, first reaction on becoming a pilot and more
VJ Yudhishthir is down to earth, charming and actually very good looking. He loves the camera and the effect it has on him. We caught with the actor for an exclusive chat during the launch of the Star Plus show – Airlines. Dressed as a pilot, Yudi definitely looked hot – this role will sure make women drool all over him. Read excerpts from the interview.
Yudi in uniform or casual – what's your favourite look?
I like my uniform look 'coz it makes a strong statement. Plus I have heard that women love men in uniforms, so I am hoping that's true on some level.
What was your first reaction when this job was offered to you?
I am a huge Top Gun fan – it has always been a dream to play such a character. It was my Top Gun moment. My first reaction was to call up my friend and tell him that I have become a pilot.
Tell me something about your character Akash in the show.
Captain Akash Saluja is from a privileged background but he leads a double life. He has a very dark past and it keeps hitting him in the face from time to time and that affects his judgments on many things. That will be one of the things that you will see in these 26 episodes. His interactions with this female rookie pilot who comes into his domain – at first he will try to intimidate her, but she is strong and a trained pilot who knows what she is doing. It's that interesting dynamics that will make the show interesting.
So does Akash Saluja consider too lowly of working women?
As Yudi, I have grown up in a household filled with women. I have seen the kind of challenges that they face every day. I have a lot of respect for them. Whatever we see on their face – in reality they are battling a hundred other issues they don't even show. That for me is courage. My character is threatened at first when someone is challenging his authority. As time progresses and she constantly keeps proving herself not only to me but also the other male pilots – who are condescending, flirty – things change.
How did you train yourself technically for this role?
I have a few pilot friends; it's always good to get an industry perspective from someone authentic. They gave me these minute details on what mood a captain brings to work, the blend between home and work, a lot of rules and how to deal with the pressure. Plus in the first schedule, we had a pilot on the set who explained the nitty-gritties of the cockpit. So we don't look clueless. There was a lot of detail and research that Miditech had already done- it was then just passed on to us as actors.
Do you feel a little sidelined considering the entire show and focus is going to be Tulip Joshi and her character Anaya Rawat?
See I am playing a character in a script – so I perform to the best of my abilities and bring a level to my character. I am sure I will be appreciated. At the end of the day I do not look at any script with that in my mind. All I look for is the graph and growth of my character. I look for a chance to show different shades of me and this role has that for me.
How is your equation with Tulip Joshi?
Tulip as a co-star is very reserved and chilled out. She is also very involving and interesting to work with. She is well travelled and well read – so it's interesting to work with intelligent people.
There was a mention of romances in the show. Could you pour some light on it?
There are many romances, but I can't tell you about it just yet. You will have to watch the show for that.