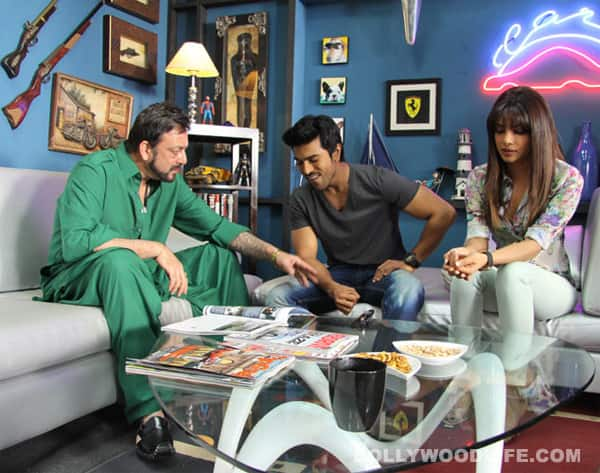 Zanjeer promotions hit hard as Bombay High Court bars both the Hindi and Telugu versions from being released
Apoorva Lakhia, Priyanka Chopra and Ram Charan Teja may have never even thought in their worst nightmares that so many things could go wrong with their upcoming film, Zanjeer in such a short while. After one of the leading stars of the film, Sanjay Dutt was sentenced to imprisonment by the Supreme Court, the Bombay High Court has delivered a shocker.
The Court has forbidden the makers from releasing the trailers of the movie – titled Zanjeer in Hindi and Toofan in Telugu. At the heart of the matter is a dispute among the sons of the late producer Prakash Mehra who made the original 1973 film. The three sons, Amit Mehra, Puneet Mehra and Sumeet Mehra have been fighting amongst themselves over the remaking rights of the new film. Apparently, Puneet and Sumeet had sold the remaking rights to their brother Amit who has been defaulting on payments to his brothers, and the amount runs into crores. Sumeet and Puneet have approached the Bombay High Court which has asked the makers not to release the trailers of both the Hindi and the Telugu version of the film.
Now the makers will face a tough time promoting the big budget flick considering that trailers are one of the main promotional vehicles of movies! A big ticket event that was held yesterday in Hyderabad, which saw the presence of the film's heavyweights Priyanka, Ram Charan Teja and Apoorva, also turned to be a flop considering the team didn't have permission to showcase the trailers.
Well, we hope that the issue is sorted out amicably, without any further mess.