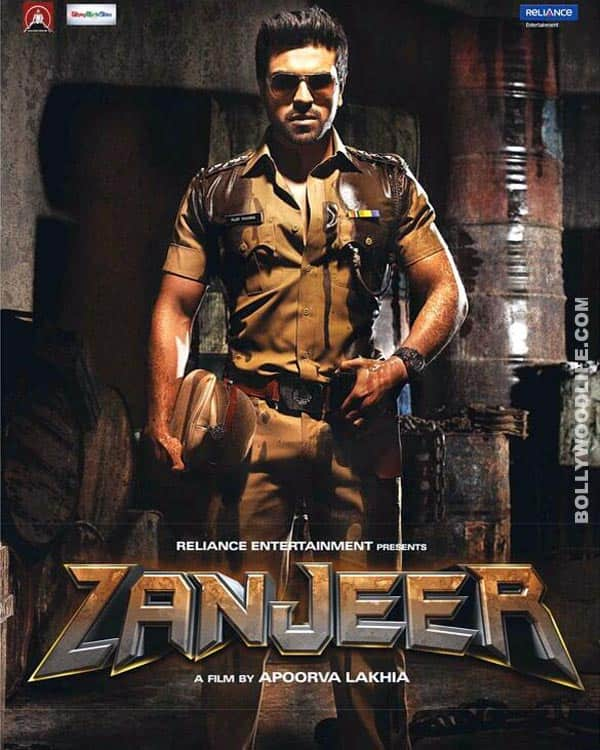 The actor has a lean and mean face and body and seems all set to kick it with his Bollywood debut
The first poster of the eagerly awaited and much beleagured movie Zanjeer was released today. And making his debut with this one is lead actor Ram Charan Teja.
In the new poster, Ram Charan stands posing in a Dabangg-inspired pose, wearing a khaki uniform, looking all sorts of dangerous and sweating profusely (or is it blood we see there?) like he's just been in a big fight. While in the original film Amitabh Bachchan played the inspector, this remake has Teja playing the same part. Interestingly, Bachchan was supposed to do a small guest appearance in the new film, but didn't do so because he could not shave off the facial fuzz he was sported at the time for Prakash Jha's Satyagraha!
Check out this new angry young man in the first look poster of the Zanjeer remake. Plus there's also a super stylish graphic video of the film too! So keep watching this space for more on the film, which hits the screens on September 6 this year.
[jwplayer mediaid="242636″]