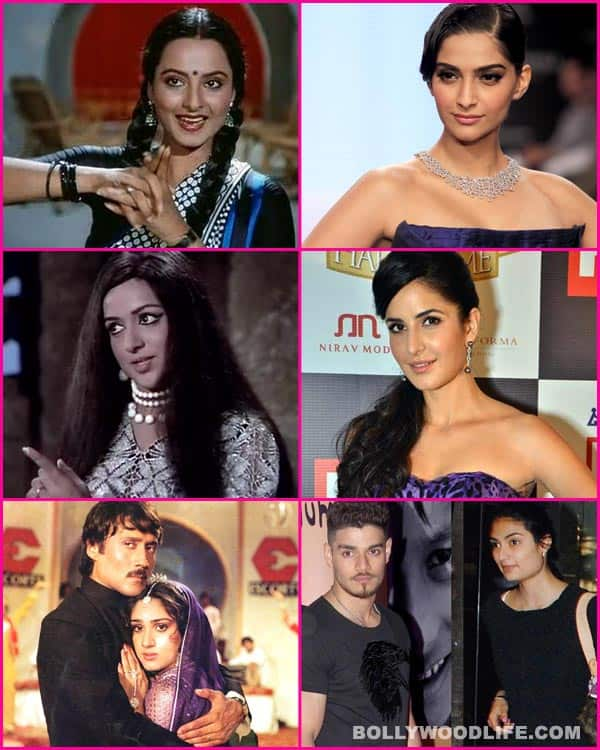 With Apoorva Lakhia's highly publicised remake of Amitabh Bachchan's 1973 hit film Zanjeer soon hitting theatres, Bollywood is all set to unleash almost a dozen remakes in the near future. We take a look at some highly anticipated new versions of classics that are under production but have B-town excited!
In the first half of 2013, we had more remakes and sequels like Himmatwala, Chashme Baddoor, Race 2, Murder 3, Shootout At Wadala and Aashiqui 2. Considering the pace at which B-town churns out movies week after week, it seems that filmmakers and production houses prefer to spend minimum time on a project and aim for maximum collections. And that happens only because of the overwhelming unwillingness to think of and write a fresh story. While discussing the trend of remakes and sequels and filmmakers'obsession for them, directors Sajid Khan and David Dhawan pointed out that there's a dearth of good writers and storytellers in Bollywood.
For the last few years, Hindi cinema has been serving old wine in new bottles, with several filmmakers trying to cash in on the successful 'shortcut' formula of 'remakes' instead of coming up with new and original stories. One often wonders why apna B-town filmwallahs just can't stop revisiting Bollywood classics rather than focussing on original concepts and new ideas.
At present, there are almost a dozen remakes of classics under various stages of production – Zanjeer 2.0 (releasing September 6 if the court case is solved), Hero, Seeta Aur Geeta, Khoobsurat, Masoom, Chupke Chupke, Do Aur Do Paanch, Angoor, Mere Apne, Dil Hai Ke Manta Nahin and reportedly even Awara.
"Remakes allow filmmakers the advantage of having a recognised brand name for their films," points out exhibitor-distributor Akshaye Rathi, adding, "While identifying with the premise of these remakes becomes easy for the audience, the challenge lies in leveraging the brand equity of the original and surprising them pleasantly by narrating the same story, but in a way that will be as engaging as the original. It's also a good idea to ensure that remakes aren't a carbon copy of the original; they are given a contemporary touch, the narrative is paced faster and the storytelling pattern is more acceptable to the current audience mindset."
One has to wait and see whether all these remakes will mint money at the box office and win audience and critics' appreciation like their originals did, or fail. Read more about the new remakes under production and tell us which one you are most eager to watch!