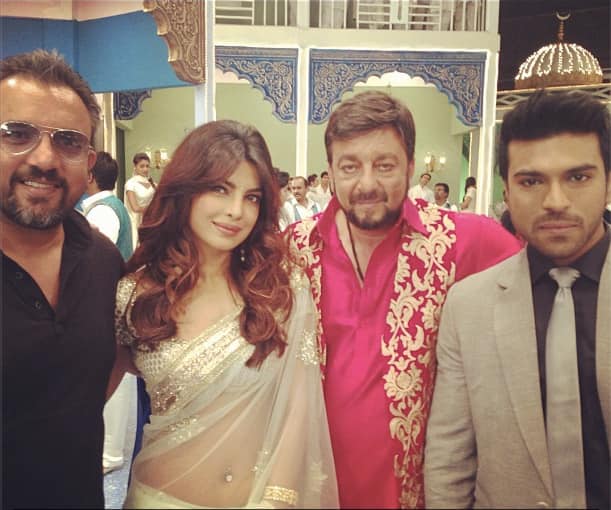 The Supreme Court halts the release and promotion of the movie for a further six weeks, spelling big trouble for all involved with it
Filmmaking is serious business. In the time that a movie travels from the sets to the editing boards, past the censors and finally makes it to the theatres, a lot of things can go wrong. With Apoorva Lakhia's remake of the Amitabh Bachchan starrer Zanjeer, now with leads played by Ram Charan Teja and Priyanka Chopra, apparently everything that could possibly go wrong, is.
Today the Supreme Court issued a restraining order to Amit Mehra, one of the brothers who is embroiled in a battle over the rights to the film, stating that he can neither promote nor release the Zanjeer remake. Top trade analyst Taran Aadarsh tweeted today, "Big trouble for Zanjeer. Supreme Court restrains Amit Mehra from promoting, releasing film till arbitrator decides issue (within six weeks)," Apparently, Amit Mehra's brothers Puneet Mehra and Sumeet Mehra approached the court with the complaint.
Now this indeed spells serious trouble for the film considering it releases on June 14. Add to that date a six week ban to neither release or promote the movie, and the producers will only have ten days to promote Zanjeer all over the world, as they have planned. This is physically and logistically impossible, wethinks. With such a tight schedule, it may be tough for the producers to promote the movie even in India, let alone at the international centres!
Let's see what the makers do now. After all, they have no choice but to push the date a little further into the future if they are to publicise the film as it – and its stars – deserves. Keep watching this space for updates….