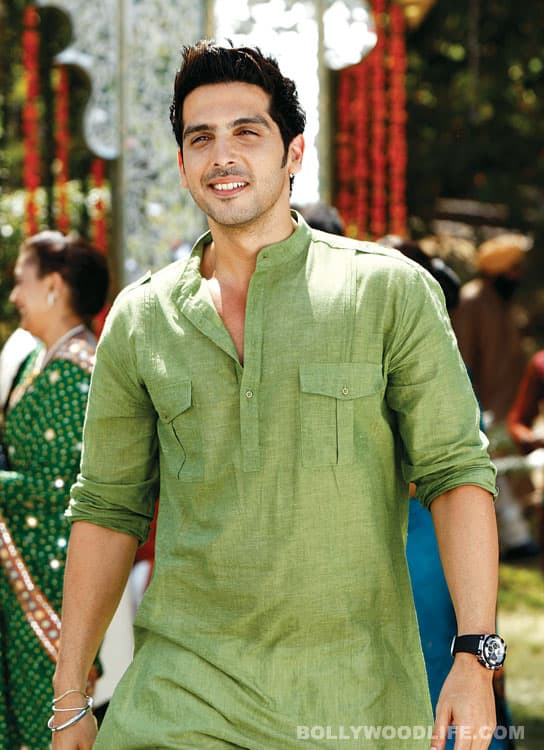 He may not have seen the success he dreamt of in Bollywood, but he has not yet given up. A few mistakes later Zayed Khan is back to films, but this time as an actor and producer. The 30-plus actor opens up candidly on his past follies, present project (Love Breakups Zindagi) and future aspirations
After playing an infidel boyfriend in Anjaana Anjaani, Zee aka Zayed Khan returns to the silver screen with another love drama – Love Breakups Zindagi. The soon-to-be-father-for-the-second-time has not only acted in it, but also produced the slice of life flick along with his close friends actor Dia Mirza and filmmaker Sahil Sangha. At the film's music launch event Zayed sounded excited and nervous, all at the same time. Not surprising, especially for someone who is taking a second chance at his career. After the event concludes, we sit down for a chit chat….
In spite of working with the biggest stars and best production houses in the industry, the Main Hoon Na actor's career didn't pan out as he desired. Which makes LBZ his comeback vehicle of sorts. Zayed agrees, "Resurrecting or coming back, I don't know how you put it, but yes, I am definitely looking at my work more seriously."
Looking back at his career so far, he says, "I think I took a lot of decisions with a pinch of salt and based on friendship. It might be right personally, but professionally it wasn't right for me. I had to really re-look at the kind of films I was doing."
While that was one motive behind the production plans he made, the other reason, Zayed believes, was that "A production house gives you the wings to make the kind of cinema you believe in, and be closer in contact to the industry that you love. When you are an actor, you don't really know what is happening all around you. You are only creatively involved. But as a producer you get to know the business of films."
Apart from making the film happen, Zayed is trying to attempt something different with it. The macho man softens up in LBZ – a drama involving the love life of six individuals. Speaking about his character, he says, "After Main Hoon Na, this is a good script where relationships help the growth of the character." And Zayed credits his directors for it. "Farah saw something in me that I didn't see. I always saw myself as the action guy. Sahil (director of LBZ) said, 'You are actually a very different person and build these walls around you'. It's so amazing when somebody says that he is going to make you that actor you have always wanted to be and breaks away the macho."
Zayed insists that he was away from films, but not really out of work. He laughs, "I became a domestic engineer, changed nappies, fed my kid and was generally being there for my family and my child. That takes a lot of time and effort. And I am a family guy. I love my core to be very strong, because that's where I get my happiness from. It was a blessing in disguise and it really worked for me."
His new baby is called Bornfree Entertainment (his production company). Does it mean that Zayed will work only in his own productions? He is quick to refute that. "I am doing films outside my production house too – Priyadarshan's Tezz and Gurmmeet Singh's Sharafat Gai Tel Lene. But I'd like to give my production more time and build it to a level where people want to do a Bornfree film. That's the ideology we believe in and we want that credibility for the company," smiles Zayed.