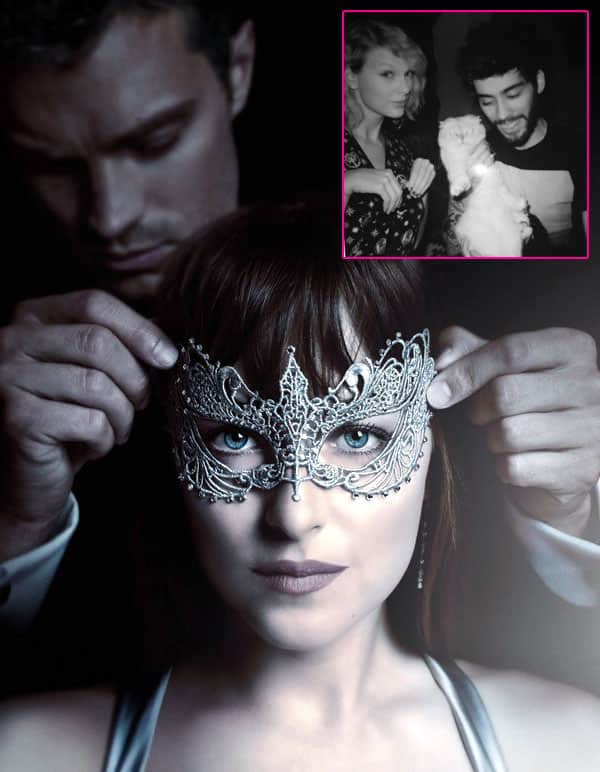 Taylor Swift and Zayn Malik collaborating for the first time for Fifty Shades Darker was a known fact. However, an official video clip of the same has been made. Featuring the popstars' awesome voice, the clip consists of lyrics of their song, I Don't Wanna Live Forever with some hot stills from Fifty Shades Darker. We gotta admit, the Darker just got Hotter post this song. This is the first time that Zayn and Taylor have collaborated on a project and surely, the product of the same is really kickass. The first part of Dakota Johnson and Jamie Dornan's erotic film, Fifty Shades of Grey had Beyonce's famous rendition of her original song, Crazy in Love. Bey's sultry voice itself sent shivers down the spine. (ALSO READ – Fifty Shades Darker trailer 2: Dakota Johnson and Jamie Dornan up the STEAMY quotient with some thrills – watch video)
Looks like keeping aside the whole sexy quotient aside, Zayn and Taylor have gone for a more romantic themed song. While there are some really hot clips in the video shared by Fifty Shades on YouTube, we still can't help but wait for an actual video starring the two singers. Who wouldn't want to watch Taylor and Zayn in a music video? We sure as hell would do! Plus, the 23-year old pop star has even confirmed that a video with Taylor is going to come out soon. However, while the wait for that continues for some more time, these racy stills of Jamie and Dakota as Christian Grey and Anastasia in the video will definitely keep you busy.
You can check out the video below. We for one can't stop gushing about it. Unlike the prequel where there's a lot of NSFW and S&M content, the sequel has less sadism and more romance. Well, they are dating in the sequel after all. No boundaries, no contract, no BDSM… okay that's there but with more emotions for each other. The trailer that recently surfaced and it has been very well received. The film is slated to release in the coming Valentine's Day week of 2017. If all works out well and if the CBFC Board doesn't hold scissors to chop off essential scenes of the film.
What are your thoughts on the song? Do you like it? Tell us in the comments section below. Stay tuned to this space for more gossips and latest updates.