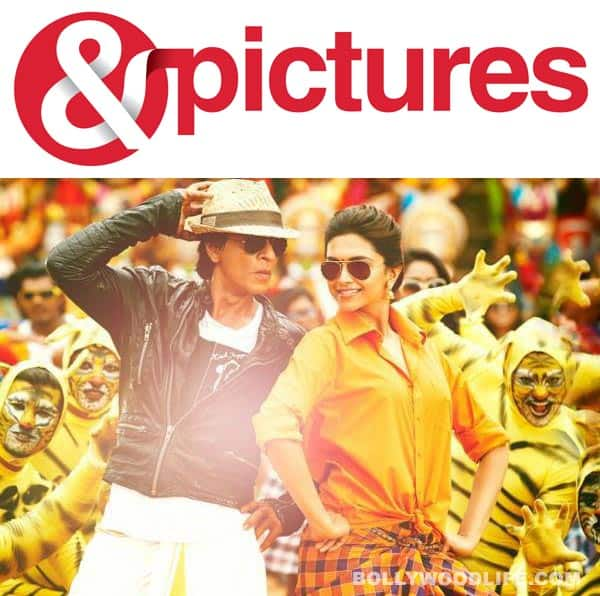 The new offering will go on air on August 18 this year and premiere films such as Chennai Express, Zanjeer and Besharam
Zee Entertainment Enterprises Ltd (ZEEL) has launched a first of its kind premium TV channel for movies in India. Called &pictures, it is an interactive Hindi movie channel officially going on air on August 18, 2013. It will have television premieres of some of the most awaited movies of the year – Shahrukh Khan and Deepika Padukone's Chennai Express, Ranbir Kapoor's Besharam and Priyanka Chopra's Zanjeer. Since the films are yet to release and &pictures has already acquired them, the channel has established its premium status even before it begins telecast. &pictures will be available through all pay TV packages.
Bharat Ranga, CCCO, ZEEL, Akash Chawla, Marketing Head (National Channels) and Ruchir Tiwari, Cluster Programming Head (Hindi movie channels) introduced &pictures and its programming and marketing strategy.
Ranga said, "The Ampersand sign in &pictures signifies udaan (flight) and neev (rooted) and celebrates the duality of contemporary Indians. The Ampersand in the logo merges seamlessly with the 'p' of pictures and connotes the ease with which today's viewer blends his ambition to soar high while remaining rooted to his sacrosanct values. The colour red similarly radiates his bold ambition as well as the richness of his traditions."
&pictures has also announced a short film contest – called The Never anding Movie – where viewers will have to write a script and the channel will shoot the best one. The process is as follows:
August 5 and 6 will be the Naamkaran – You give the name of the film.
August 7 and 8 is Kahani mein Tweet – continue the story in less than 140 characters.
August 12 is the premiere and release of The Never anding Movie, as it will be called.
For more details, log on to Andpictures.in.
ALSO SEE: Shahrukh Khan and Deepika Padukone on the ramp for Manish Malhotra: elegance personified!