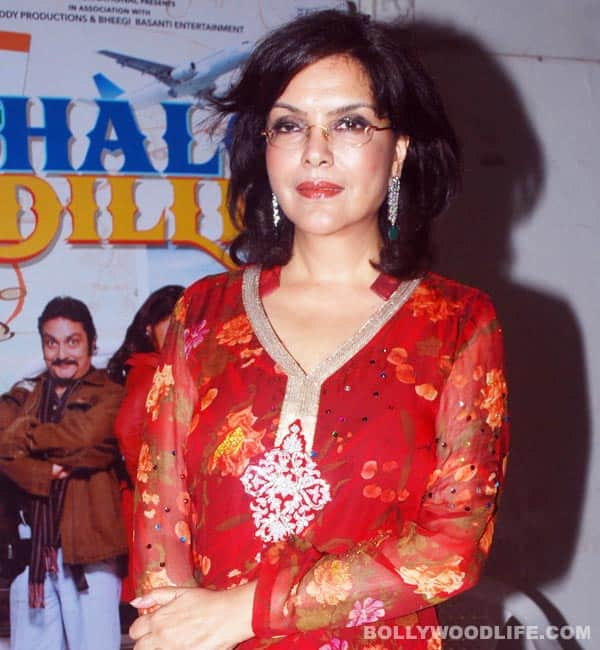 A major goof up by some of the leading newspapers over the identity of her boyfriend has left Zeenat Aman fuming
Veteran actor Zeenat Aman is being subjected to some rather embarrassing moments because of a major case of mistaken identity on the part of some of leading newspapers.
Only recently, Zeenat had revealed in an interview that she was dating someone, and may even consider marriage in the future. No sooner did this news leak out, that the media started speculating about the man in Zeenat's life, and zeroed in on a 36-year-old local Shiv Sena leader and real estate businessman Sarfaraz Ahsan Ahmed. But when Ahmed came ahead and said that he only knew her as a friend, the newspapers went ahead and allegedly twisted the story hinting that Ahmed was refuting his relationship with the sexagenarian actor.
But the story seems to be totally different. In a fiery interview, Zeenat lashed out at the media for causing her major embarrassment. "They got the wrong guy. This is not the man in my life at all. This gentleman that a section of the media has made into the man in my life is someone I've known over the years. He is part of the Shiv Sena. I met him when I attended a couple of Shiv Sena events. I've known him through his association with Bala Saheb," said Zeenat who was irked by what she termed as 'irresponsible games of fantasy match-making'.
So now, the once bitten twice shy Zeenat says that she is in no mood at all to reveal the identity of the man in her life. "'I've said as much as I wanted to. No one can get more out of me by throwing names in the public domain. Until I am ready to reveal the identity of the person in my life, no one can get it out of me by barking up the wrong tree. So all I can say at the moment is sorry, guys. You got the wrong person", she said, claiming that she hopes there won't be any further embarrassment caused to her and the person whom the media was terming as her boyfriend.