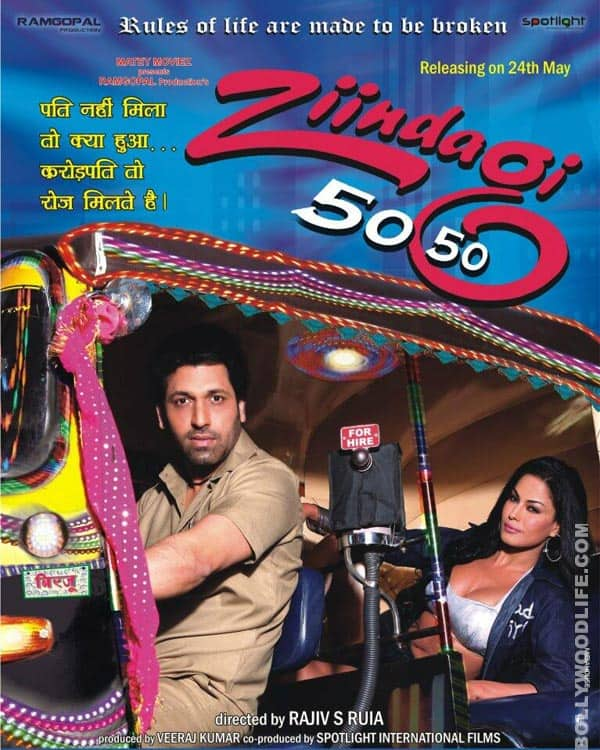 The poster of the film hints that it's going to be a regular old sleaze fest
When Veena Malik made her debut in Bigg Boss, we had some hopes from the girl. Not that high, mind you. But we thought that a pedestal like Bigg Boss might help her get a decent enough launch in Bollywood. But Veena's stuck to her strength and chosen to continue with her sleazy roles and bit item numbers. And one such effort by her is Zindagi 50-50, whose posters show an uncomfortable Veena sitting in a rickshaw with her loudest pout ever!
The film is purportedly a story of special dreams by a common man, and Veena has apparently gone topless for the role. Now, we're sure that a common man dreams of more than a sexy, topless Veena Malik pouting away to glory!
The movie, besides Veena, stars Riya Sen, Rajpal Yadav and Arya Babbar in supporting roles.