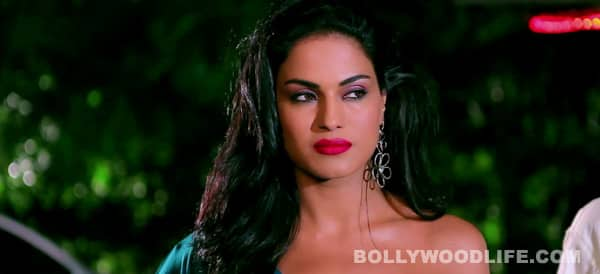 The controversial babe plays an over the top sex worker in this shady looking drama
It's raining Veena Malik! The Pakistani import, who is known for her ability to stay in the news for all the controversial reasons, will be seen in a handful of films this year. So get ready for a generous dose of sleaze, sex and uninhibited skin show.
We already know that Veena will be portraying a sexy ghost in Hemant Madhukar's forthcoming movie Mumbai 125. In the trailer of this horror flick, we see the Bigg Boss babe indulging in some steamy scenes. And if that's not enough, Veena will be essaying the role of a bold sex worker in Rajiv Ruia's small budget movie Zindagi 50-50. The trailer of this seedy drama gives a hint of what this production is all about. Clearly, the film will attempt to depict the filthy underbelly of the city of Mumbai and those who operate in it. Besides Veena, you will see Riya Sen, Atul Parchure and Arya Babbar in this movie. Watch the trailer of Zindagi 50-50 and tell us if you can stand the sleazy punch lines of this sordid production and tolerate Veena's hysterical streetwalking!
[jwplayer mediaid="191787″]