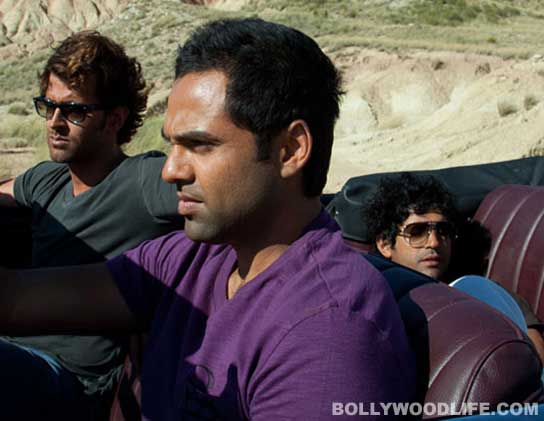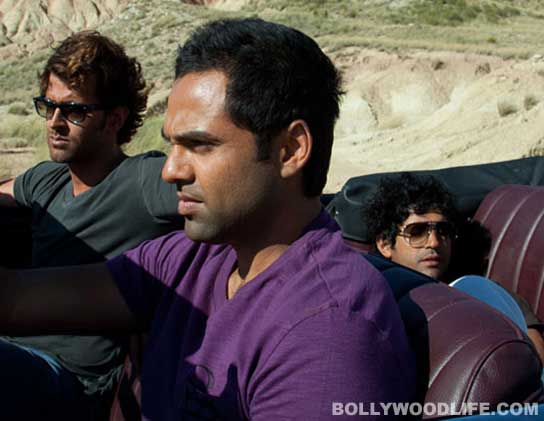 The quality of Zindagi Na Milegi Dobara, Zoya Akhtar's second film, isn't anywhere close to that of her debut, Luck by Chance, which was a wonderfully layered story about Bollywood aspirants
Though many have been trying to compare Zindagi Na Milegi Dobara (ZNMD) with Farhan Akhtar's Dil Chahta Hai (DCH), that would be a disservice to India's cult coming-of-age film.The only commonality between the films is that they both have three main protagonists. ZNMD is, at best, an extended advertisement for a holiday in Spain.
So, what is all the song and dance about? This is essentially the vacation video of three friends, Kabir (Abhay Deol), Imraan (Farhan Akhtar) and Arjun (Hrithik Roshan), who have already come of age and are probably dealing with a mid-life crisis of sorts. Kabir is set to get married to Natasha (Kalki Koechlin) and decides to go to Spain along with his friends for a bachelor party. The three men had made a pact long back: to blindly follow each other and indulge in an adventure sport (which could probably kill them). So, while the 'mantal bwoyz' face their fears, they change their lives for good too. Arjun bags Laila (Katrina Kaif) as a girlfriend – which is perhaps the only positive result of the trip.
But all told, ZNMD is a better film than the usual fare that is dished out in the name of cinema almost every other weekend. Stunning locales, good-looking people, friendly banter and some hummable songs (though the Shankar-Ehsaan-Loy charm of DCH is missing) – this one makes for a perfect weekend outing, but nothing life-changing really. Kudos to Zoya for the way she captures moments here and there, which save the film.
In one beautiful scene, the bwoyz are in jail and desperately need someone to bail them out. Imraan phones his biological father (who doesn't know of his son's existence) and introduces himself. Another scene has Imraan casually throwing away Arjun's phone and giving him a girly pink one in return. Obviously Arjun is furious, but the way Imraan tackles his anger makes the audience laugh. Best of all in the film is Naseeruddin Shah's cameo, which proves that a great actor can outperform an entire crew of well-known and saleable stars.