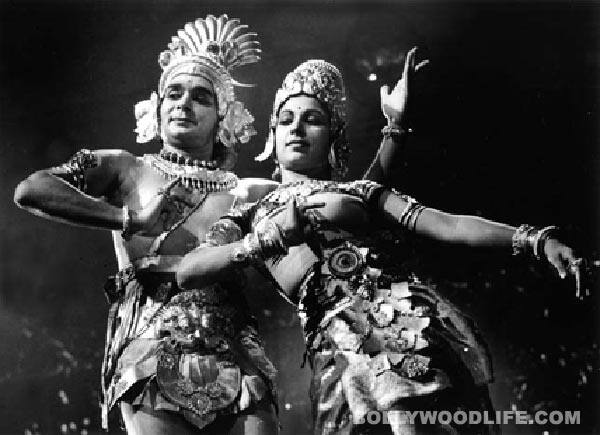 Well-known dancer and choreographer, the late Uday Shankar's directorial debut Kalpana has been chosen for screening at the Cannes Classics 2012 programme
Anurag Kashyap's Peddlers, Gangs Of Wasseypur – Part 1 and Gangs Of Wasseypur – Part 2 will be showcased at the fest. And so he is elated with the Indian offerings heading to the cinematic jamboree next month.
"There is a fifth Indian film showing at Cannes. Kalpana (1948) directed by Uday Shankar, restored by Scorcese," tweeted Kashyap.
Kalpana, a dance-drama, is among two films to be screened under the category. The other is an Indonesian film After The Curfew. Kalpana will be screened as part of the World Cinema Foundation, created in Cannes in 2007 by filmmaker Martin Scorsese and many filmmakers in order to restore world treasures. Featuring Shankar and his wife Amala, the film has been restored by the World Cinema Foundation from a copy of the original negative preserved by the National Film Archive of India.
Giving some little known facts about Kalpana, Kashyap said, "Now Kalpana is the film where Guru Dutt first worked as an AD (assistant director) – he typed the script. His experience on it became the basis for Pyaasa." He also said, "Kalpana was also the most modern film of its time, about a writer pitching his story to a producer made in 1948. The whole film was written at Uday Shankar's dance academy in Almora, which became the hub of future artistes of India, also Zohra Sehgal," and added, "So we have five at Cannes… awesome."
Kashyap's Peddlers will be showcased at Cannes Critics' Week and compete for the prestigious Camera d'Or, while both parts of his Gangs Of Wasseypur will be screened as part of non-competitive section – Director's Fortnight.
Another film from India will be Ashim Ahluwalia's Miss Lovely. It will be screened in the non-competitive, Uncertain Regard section of the festival. The Cannes International Film Festival, said to attract 35,000 film professionals and over 4,000 international journalists every year, is to be held May 16-27, 2012.