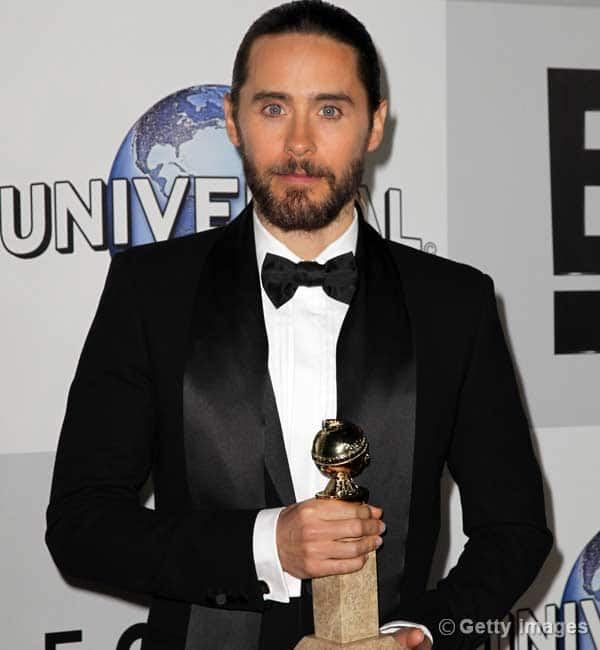 Leto was awarded for his performance in the biographical drama
Actor Jared Leto, who played an AIDS positive person in Dallas Buyers Club, has won best supporting actor in motion picture at the 71st Golden Globe Awards held in Beverly Hills on Sunday evening.
While the biopic helped him win an award, movie on science fiction – Her also won an award. The best screenplay in motion picture went to the movie's Spike Jonze, who has also directed the film starring Amy Adams and Olivia Wilde, among others.
Also read: 71st Annual Golden Globe Awards: Cate Blanchett, Matthew McConaughey win best actors in a motion picture drama
71st Annual Golden Globe Awards: Alfonso Cuaron bags the best director award for Gravity