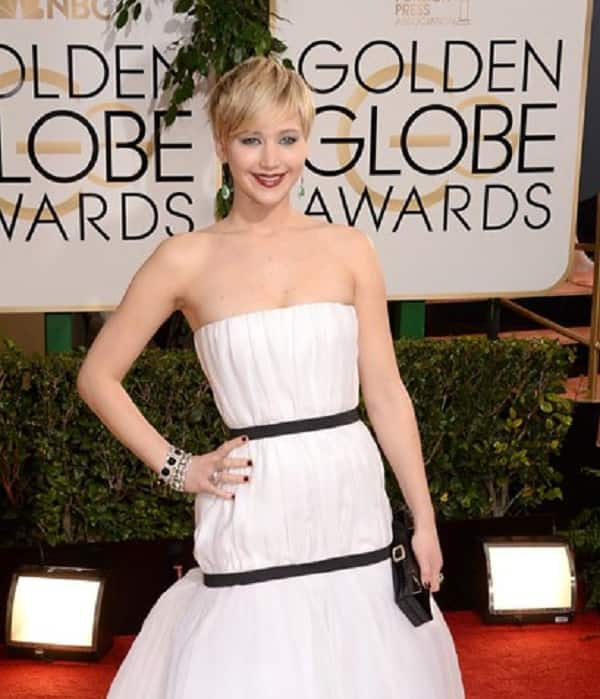 Oscar-winner actor won the Golden Globe for best supporting actor on yesterday
Jennifer Lawrence's role of the loopy wife of a con man in American Hustle, has her win the first major honour of the inaugural ceremony in the 2014 Hollywood awards season. American Hustle, a romp through 1970s corruption in New York, is one of the front runners for the 71st Annual Golden Globe Awards, an important but not entirely accurate barometer for the film industry's highest honours, the Academy Awards to be held on March 2. Lawrence gave a breathless acceptance speech, thanking the film's director, David O. Russell, for making her career what it is today after she won a best actress Oscar last year for his previous film, Silver Linings Playbook. "I don't know why I'm so scared … I'm sorry I'm shaking so much. Don't ever do this again," Lawrence said, kicking off the show hosted by comic actors Tina Fey and Amy Poehler.
American Hustle leads nominees with seven nods along with 12 Years a Slave, the brutal depiction of pre-civil war slavery. They are competing for best motion picture in different categories, comedy or musical and drama, respectively. Gravity, starring Sandra Bullock as an astronaut lost in space and life, also ranks high in experts' predictions and could give 12 Years a Slave a challenge for the night's most coveted award, best drama.
The Golden Globes, under the purview of some 90 journalists in the Hollywood Foreign Press Association, have outsized clout in the awards race as buzz around these first honours influences members of the Academy of Motion Picture Arts and Sciences in their voting for the Oscars. Oscar nominations will be announced on Thursday, but voting has already concluded. The Globes have a mixed record when it comes to predicting the Oscar best picture, though last year's best drama winner, Argo, did go on to win the Academy Award for best movie.
RED CARPET OPENS: The Golden Globes are also the opening salvo for red carpet fashion, and this year Hollywood's leading ladies appeared to favour shimmery champagne, silver and gold, along with bright reds and black lace for their gowns. This 2014 awards season will recognize a very good year for film, both commercially and critically. North American box office receipts totalled a record $10.9 billion in 2013 and top performers went beyond the typical blockbuster action movies to include acclaimed films such as Gravity. Sunday night could also boost the fortunes of smaller films that have fared well among critics, including Joel and Ethan Coen's paean to 1960s folk music Inside Llewyn Davis, Spike Jonze's quirky computer-age romance Her, and Alexander Payne's homage to the heartland Nebraska. The HFPA will honour Woody Allen with the Cecil B DeMille award recognizing outstanding contribution to the entertainment field. Allen, famously averse to awards shows, is not expected to collect the honour, but one of his favourite actresses, Diane Keaton, may stand in for him.
Source DNA