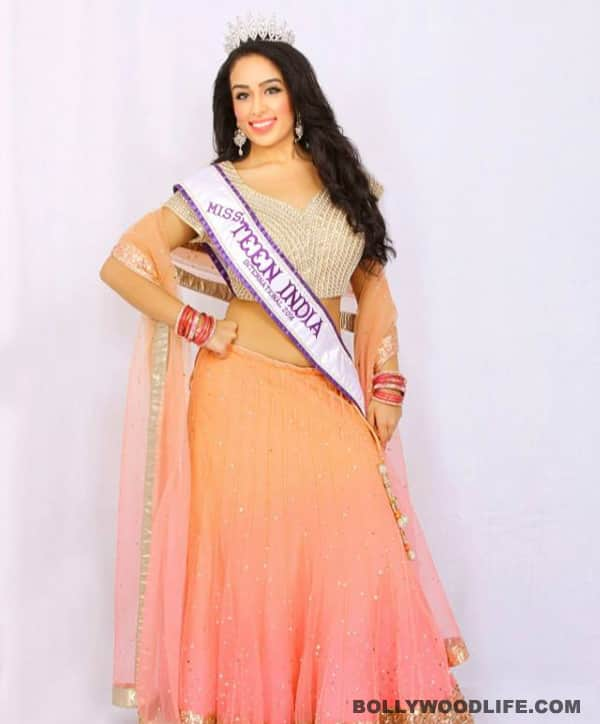 Aarti, who won the title of Miss Teen India International 2014 is representing our country on an international level
Now don't let this young beauty fool you, because she can surely speak better Hindi than Katrina Kaif, even though she's not from India! Born and brought up listening to nonstop classic Bollywood songs in a traditional Indian household in the United States, Aarti Gupta deep down had a passion for her Indian roots and heritage, but could never express it throughout her childhood. She used to despise her skin color as a youth growing up in a mainly Caucasian New Jersey town, but as she became older, and began learning more about her country, she realized her true love for her rich culture.
Aarti soon decided to take part in activities and events pertaining to her Indian roots in America. She began taking on a passion for Bollywood dancing and enrolled into Arya Dance Academy for the past 8 years, and gradually became an assistant teacher. Eventually, she took on Indian modeling in high-end events like Atlantic City Fashion Week, and found herself taking part in Jewel of India's Miss Teen India International's 2014 pageant and won the title! She will go onto Miss Teen International 2014, and will represent the entire country of India. As she has had the privilege to perform in front of some Bollywood A-listers such as Preity Zinta, Kareena Kapoor, Malika Sherawat, Farah Khan, Zeenat Aman, & Ranbir Kapoor among others, while also hosting and appearing on radio shows. Her future plans are to promote and create organizations in India and globally, as she wants to represent her beautiful country of India in the best light she can in America, and internationally. You get the best of both worlds from this girl! This busy Miss Teen India girl currently is as a brand ambassador for organizations such as Pathways, C.A.P, American Cancer Society, India Life, and the American Indian Foundation & Tribe Ent, Shararat Boutique & Avas Cosmetics. Since there is much misfortune in the world, she is dedicated to not just one single cause, but many causes globally. Aarti wants to create as many smiles and positive influential changes before she leaves this world. She plans on becoming a doctor in the future, respectably a neurologist,while being able to start her own global organizations. Regardless, she plans to make her country proud by being able to promote our beautiful heritage in the United States, while still maintaining her American lifestyle as a proud Indian-American young lady. Miss Teen India wants to essentially be a role model for other young ethnic girls like her who have struggled with confidence because of their skin color and background. She believes every young girl should be proud of where she comes from. She is so thankful and blessed for the love and support she has received from the Indian and non-Indian community throughout her reign and journey onto Miss Teen International. BollywoodLife wishes this young Miss Teen India International nothing but success at Miss Teen International 2014.
If you would like to donate to Aarti Gupta- Miss Teen India International and help send her to Miss Teen International, please click on the link.
https://www.indiegogo.com/projects/aarti-gupta-miss-teen-india-international-for-miss-teen-international/x/6734098