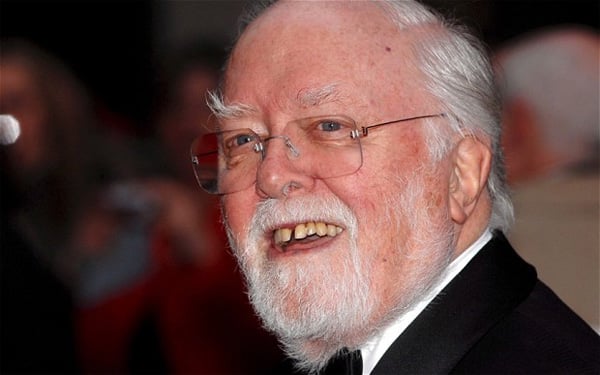 He had been in poor health for some time
Lord Richard Attenborough, the respected British actor and Academy Award-winning director has passed away at the age of 90. The actor's son, Michael Attenborough, told the BBC that his father died Sunday (August 24). He had been in poor health for some time.
Over more than six decades he appeared in more than 70 films, including Guns at Batasi, The Great Escape, Seance on a Wet Afternoon, The Flight of the Phoenix, The Sand Pebbles, Doctor Dolittle, 10 Rillington Place, Brannigan, Jurassic Park, The Lost World: Jurassic Park and the 1994 remake of Miracle on 34th Street, in which he played Kris Kringle.
As a director, he made some stellar films like Young Winston, A Bridge Too Far, Magic, A Chorus Line, Cry Freedom, Chaplin and Shadowlands.
Gandhi, Attenborough's 1982 film about the life of Mohandas Karamchand Gandhi, won eight Academy Awards, including a best actor Oscar for Ben Kingsley.
With Gandhi, Attenborough not only won the Oscar for best director but, as the film's producer, he also took home the best picture Oscar.
Richard Samuel Attenborough has indeed given many brilliant movies to the world. May his soul rest in peace.