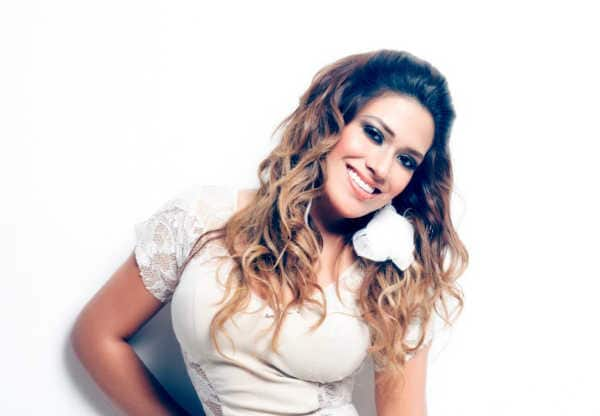 Pop sensation of south American country Peru and the voice behind the Spanish version of Dhoom:3 title track, says it was a dream come true for her to sing in Bollywood, but was nervous since her style differs from Indian music
Mia Mont, whose songs are mostly influenced by pop music of the 1980s, says she would like to act in Bollywood movies."I am really grateful that the Bollywood community has opened to me in a really good way," the promising voice of Latin pop music told PTI from Lima, Peru's capital city.
Mia says her record label was approached with an offer by the producers of the Aamir Khan-Katrina Kaif starrer Dhoom Machale Dhoom, and thus began her collaborative journey.
"The truth is that this experience was actually a surprise for me. The producers, Yash Raj Films, contacted my record label for the project. I was really exited but at the same time nervous. It definitely was a whole new experience for me because the way I sing pop music in Spanish or English is completely different from the way Indian music is sung", says Mia.
"I was basically inspired by the original version of the song and my recording team led by my producer Ed Montoya delivered a song that ultimately convinced the producers of Dhoom:3," says the fan of melody queen Shreya Ghoshal.
"The response to the Spanish version of the song has been amazing," adds Mia
A songwriter too, Mia says she wishes to act in Bollywood movies as they give a lot of attention to music, dancing and styling.
"I would love to perform other Bollywood songs in the near future. I really enjoyed it and it has been an honour. Acting is something that I am also considering to complement my career, so in that sense Bollywood is a dream," she said in an email interview.
"I love that there's a lot of attention to music, dancing, photography, styling. India has a very developed industry that aims to produce pretty amazing movies. Also, I love how Indian movies always manage to represent the country's culture and the whole world is starting to know more about India since the movies are getting more attention," says Mia, who started singing when she was just eight years old.