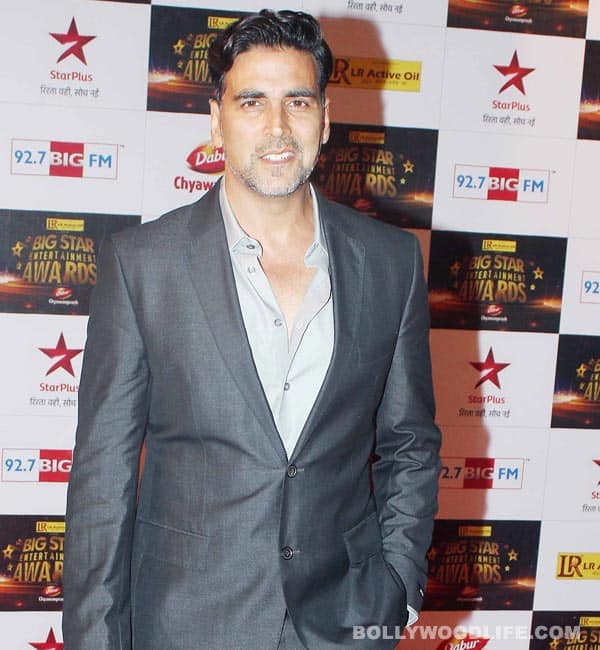 The Holiday actor talks about about how is he going to plan his next movies!
Akshay Kumar's next film Holiday is slated to release on June 6. He plays the role of an Army officer in it."The film is about sleeper cells – special terrorists who blend into society so well that no one realises who they are.
Holiday is an amazing film on what terrorism is all about and how army tries to capture sleeper cells," he said. "In the film, some army officers return home on a holiday and realise that the enemy is not only at the border but there are enemies inside their cities and villages," he said.
The action-thriller is a remake of a 2012 Tamil film 'Thuppakki', written and directed by A R Murugadoss of 'Ghajini' fame. For Akshay Kumar Holiday is not a remake but a subject that he had selected first. "It was a fresh script and we were going to make it first in Hindi, but director A R Murugadoss had a condition that he first wanted to make the film in Tamil. 'Thuppakki' released in 2012 and got good response," he said.
"Vipul Shah and I had gone for a narration. We sat with A R Murugadoss and after listening to the first half, I agreed to do the film. The first half was mind blowing," he said.
Akshay will be seen doing real action sequences in the film. Greg Powell, the stunt coordinator of James Bond series 'Skyfall', has choreographed action sequences in 'Holiday'.
"The film has very real action… You won't see the kind of action I did in 'Boss' or 'Khiladi 786', where I would punch and 20 people would fly in every corner. We haven't taken the help of cables. The kicks and somersault were all real," the actor said.
The film features Akshay and Sonakshi Sinha in the lead roles, along with Govinda in a supporting role.
"I must say she (Sonakshi) is professional and does her work properly," he added.