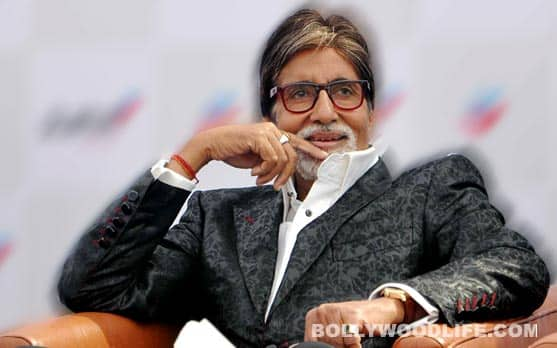 Bachchan's mother-in-law celebrated an old ritual of Jamai Shrusti with the megastar by offering him new clothes, fruits and by fanning him!
"It was 'jamai shrusti' today…the mother-in-law does a prayer and offering for the son-in-law…a Bengali tradition, conducted with immense affection by Jaya's mother, who is on a visit here in Jalsa (Amitabh's house)," Amitabh Bachchan posted. Early Thursday morning, he took to his blog to share his day's proceedings on Wednesday.
"Fruits are offered, new clothing is given, a hand fan is used to fan the son in law, with fruit on it…such old ritual..a story of why and how it all started was also narrated to me during the pooja, but I could not understand it," he added.
Amitabh married Jaya June 3, 1973, and they have two children – son Abhishek and daughter Shweta. They have clocked 41 years of marital bliss.