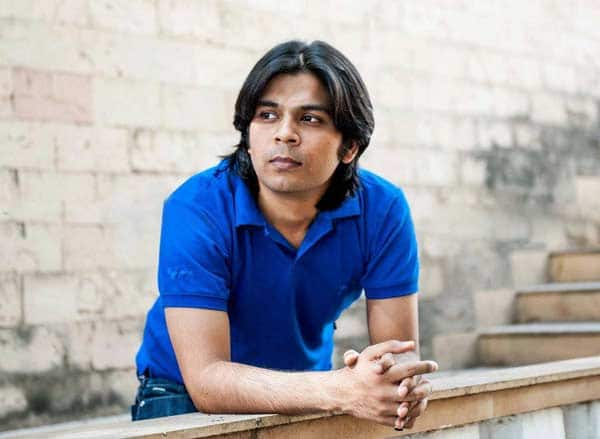 Singer-composer Ankit Tiwari on moving on from tough times, being thankful for firm friends in Bollywood and being addicted to work
Kanpur boy Ankit Tiwari is the toast of Bollywood now, but the singer-composer of the moment doesn't forget to visit his hometown, once a year, at Diwali. This rootedness keeps him grounded in the face of success. When this writer last spoke to Ankit, Aashiqui 2's music had just released and had yet to take off. He's changed very little as a person since then. And yet, as is common knowledge, so much has, in the span of a little over a year since he found fame. He was at the Wagah border when we caught up over the phone late one night, between rehearsals for an Independence Day event organised for the BSF. Excerpts from that conversation…
So, what's new?
I'm doing music for a lot of films. There's Singham Returns then there's Mr X, Roy, Khamoshiyaan, Humari Adhoori Kahaani, Sonali Cable, Yaara, Lag Gayi Luck Ki, Yaara Silli Silli, Akshay Kumar's Baby, two films with Vidhu Vinod Chopra and starring Farhan Akhtar and Amitabh Bachchan. We're also in talks for this Dharma-Balaji project called Badtameez, but let's see how that works out.
You're really busy!
That's not all. I'm composing the title song for Vipul A Shah's limited-episode fiction show for Life OK. This will mark the Holiday producer's return to television after a very long time.
How did that happen?
The channel hosted their awards show recently and I received the Best Music Director and Best Playback Singer trophies for Galliyan. Vipul picked up the Best Film award for Holiday. I was sitting in the audience when the head of the channel announced that there would be a TV show directed by him, which would last 10-15 episodes with freedom as the subject and on the lines of Holiday. Then he announced that he hoped I would compose the show's title track.
What do you make of the multiple-composer trend in films these days?
It became a trend after Aashiqui 2. Also, having several composers on a soundtrack is time and cost-saving. More competition means you do better work and a better product emerges. Having more people on board means your work gets done faster.
So you're okay with continuing to give one track a film?
I'll be satisfied if that one song does well. It means I have more options to work with for my other films.
And the actors-turning-singers fad?
Well, I don't think it will carry forward. Both are different fields. I've acted once (in Aashiqui 2, where he and his brother Ankur played themselves), but it was an impromptu cameo and something Mohit Suri wanted us to do. I do support it sometimes when it benefits the film through its promotional value. Salman, Alia and Shraddha did it to support their films. But it doesn't necessarily mean they will continue singing. It all depends on what the stars feel comfortable with.
In your films, your hits have had female versions. A conscious decision?
In Aashiqui 2, the situation demanded it. We had to establish the connection that the heroine sings the hero's superhit. In Ek VIllain, it was a promotional activity. But it's the film's director's call. He remains the captain of the ship.
I remember you telling me you almost gave up in those early years of struggling…
I almost did. And my brother has been struggling since 15-16. He was one of the composers for the Do Dooni Chaar soundtrack at age 18 in 2010. And I take strength from that. I am very serious about my career. I left my native place to come to Mumbai, got routinely cheated, was given bad words, had phones and doors slammed on me. All my work and time was going down the drain. I didn't get credit for some work I did. I was disillusioned…
Ankur helped you through a tough period recently when you had allegations made against you…
My brother made sure I forgot the entire incident the next day and our management team, my directors all made sure it stayed that way. I called Mohit and he didn't ask me a single question about what happened. He just told me about the situation for the next track and said, 'Get me the music'. Thanks to his support and of others, I was able to move on to a new responsibility and to new work. Within a week I was able to get out of that bad space.