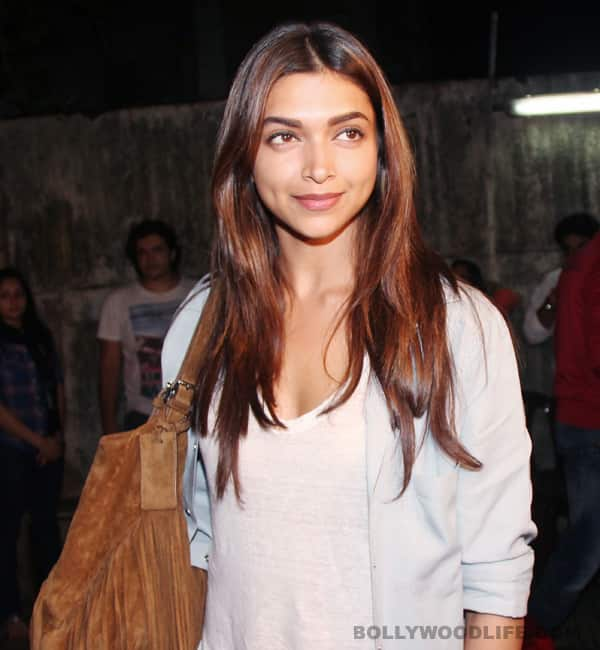 She has scored a hat-trick of hits on the Bollywood pitch, with each film offering a different flavour of her versatile talent…
Deepika Padukone is in no mood to rest. She is raring to go with more multifarious roles and says she will continue to give them all her 100 percent. Her first big hit of the year, Yeh Jawaani Hai Deewani saw her impress the audience as nerdy Naina, and she followed up its success with her South Indian act as Meenamma in the box office record-breaking Chennai Express.
Deepika's latest release Goliyon Ki Raasleela Ram-Leela, in which she plays a Gujarati girl, has also made its way to the Rs 100 crore club. "It is magical," the 27-year-old told a reporter on phone as she shared her sentiment post the film's success, but she was quick to add that "nothing has changed".
Her debut in Hindi films was like a fairytale – she entered with Shahrukh Khan in 2007 blockbuster Om Shanti Om and the reincarnation drama turned out to be a perfect springboard for the success and popularity that she continues to revel in even today. In fact, she is enjoying much more. However, a career graph can't be "planned", says the tall and dusky beauty, who made a natural transition from the modelling world to the big screen.
"I've always believed that everyone has one's own pattern, the only thing that I can do is to work with the best of my ability, to work honestly and whole-heartedly and to know that I'm giving my 100 percent. I think the results follow eventually," said Deepika, who is the daughter of Ujjala and former badminton star Prakash Padukone, who was one of the world's best badminton players of his time.
She is also ready to take on more new kinds of films. Independent films? She drove the conversation to her first 2014 release – Homi Adajania's Finding Fanny, an English language film produced by Saif Ali Khan's Illuminati Films. "I'll call it alternate, because it will be pitched differently and it will look slightly different from some of the other films that I have done in the past," explained Deepika, who finds it strange to dissect her films into mainstream commercial and alternate cinema.
"I think it is convenient from the audience's point of view to categorise films, but for an actor, what I bring to a film is the same. The only thing probably different in Finding Fanny is that it's an English language film. That was the first time for me, but in terms of my approach to a film, in terms of what I bring to a film or character, that doesn't change with the type of film I do. "It doesn't matter if I am doing a Chennai Express, I'm less or more committed. My enthusiasm for every film will be the same, irrespective of the budget of the film or the way the film looks."
How about her experience of playing such different characters and yet getting the act right each time? "I think in my case, it's just that the films are doing well commercially, that people are sitting up and noticing that each of my films is different from the other in terms of characters. "But if you step back a bit, you will realise that even in between 2009 and 2011, the films I did didn't do well commercially, whether it was Khelein Hum Jee Jaan Sey, where I played a freedom fighter, to Break Ke Baad to Karthik Calling Karthik… I am including my first film Om Shanti Om, where I played a heroine from the 1980s… So, from the start of my career, I have had the opportunity to play various characters. I am glad that I haven't been slotted as doing just one kind of character or just being stuck to doing one kind of cinema."