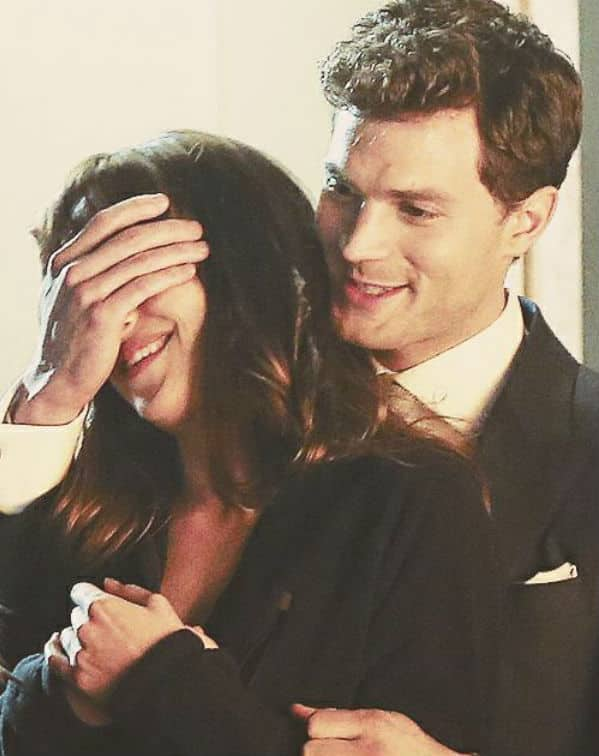 While fans might be expecting to see a bit of bang bang in the teaser trailer of Fifty Shades of Grey might we warn you right at the outset that this teaser will leave you wanting more…
Anastasia Steele and Christian Grey have stepped right out of the novel onto the 70 mm screen for the fans to experience a fictional phenomena! The story of a young Literature student who falls for an emotionally unstable business tycoon, Fifty Shades of Grey has a handsome load of sex, intimacy and drama.
Though we were expecting the teaser to live up to the raunchiness of the books, we were honestly left asking for more once we gave it the first look. The teaser only gives a sneak peek at Jamie Dornon and Dakota Johnson playing Anastasia and Christian respectively. Jamie is seen at a fancy office building looking out of a bay window. It also has him grazing his arm up Johnson's thigh under the table.
The trailer is a total tease and we can't wait to see all of Fifty Shades of Grey! Here, give it a look and tell us your thoughts…