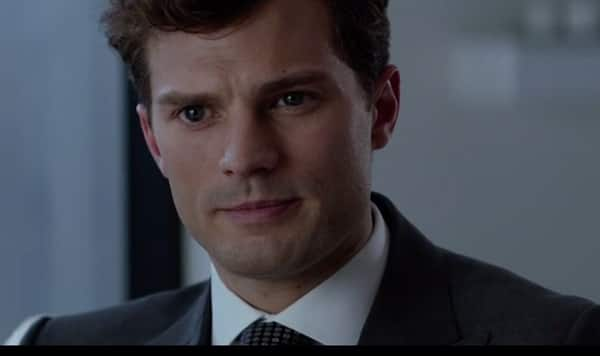 After a titillating teaser, the makers of Fifty Shades of Grey have revealed the full global trailer of the film
Fifty Shades of Grey looks like a film which will set new standards for raunchiness in movies. With all shades of BDSM lifted right off the novel the film has been adapted from, Fifty Shades… looks like a fantasy of every novel version fan coming true.
Dakota Johnson as Anastasia Steele who looks like a naive 20 year old in the initial part of the trailer, needs parental guidance while being looked at in the later half. Jamie Dornan as Christian Grey is already becoming a heart-throb and with his intriguing messed-up mysterious side. The new version of Beyonce's Crazy in Love is something to look out for.
Watch this one for some never seen before sexy action and of course for Dakota and Jamie's chemistry!