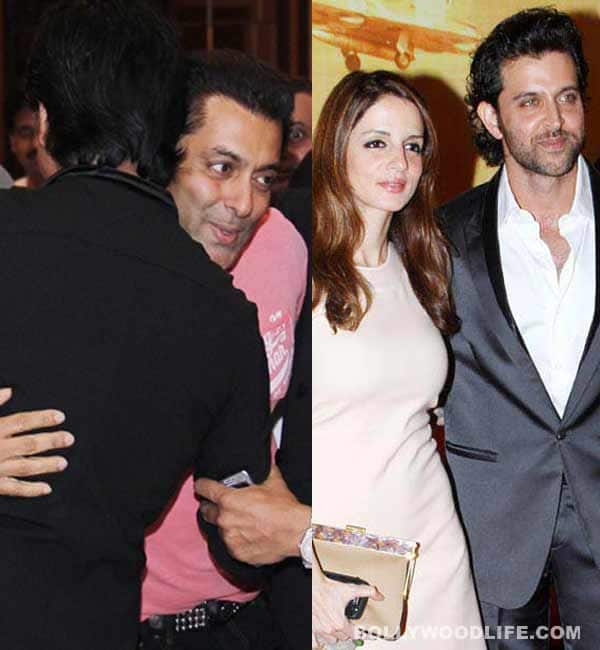 It's the start of a fresh new year and time to look forward to fabulously exciting and star-studded days ahead…
'Tis the season to be happy. And we are. All of you, our readers, have made BollywoodLife what it is today – haute, hot, fun, fabulous, wicked and wild. And we look forward to more support, more comments, more eyeballs, more masti… all that makes life magical for us and for you. We look forward to hearing from all of you, be it good or bad, nasty or not; after all, each time you write to us, we know what to do next, or even what not to do next.
Writing about Bollywood has been a ride on the wild side for a lot of last year. For us, 2013 was full of stories – Shahrukh Khan's new baby son AbRam, Ranbir Kapoor and Katrina Kaif on a beach in Spain, Salman Khan hugging old foe SRK, Hrithik Roshan splitting with wifey Sussanne, Priyanka Chopra starting her international music career, Deepika Padukone racing into top position with major hit films, Ranbir doing Besharam…there was so much that happened that it was a frantic scramble to cover even half of it in our usual madly creative way. There were bad things, too, from the death of Jiah Khan to the loss of Farooq Sheikh and much more.
But this year we hope will be a happy one. There will be fireworks, hits, misses and nothing-to-report days. All the while, we hope for lots of excitement, be it Sherlyn Chopra actually wearing clothes or Aditya Chopra marrying Rani Mukerji and actually inviting the media to bear witness. And, of course, you will be on that wild and wacky ride with us, all the way. Let us make your new year even more fun – Happy 2014!