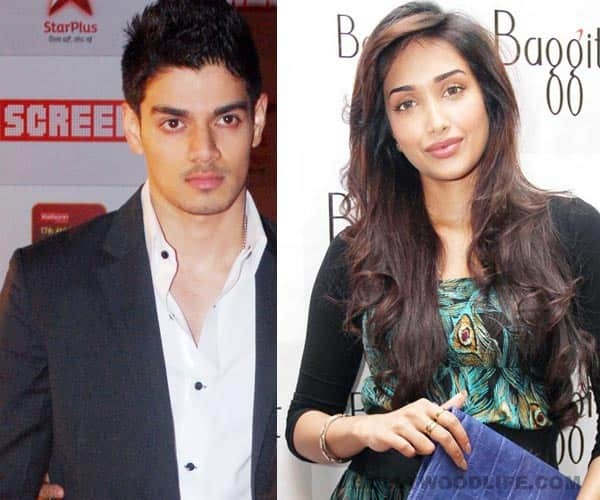 Jiah Khan's mother is not ready to give up her battle against the Pancholi's
While Aditya Pancholi is relieved that his son Suraj Pancholi will not be tried for murder, Rabiya Khan plans to take the matters forward and is seeking a fresh probe and US intervention. Rabiya had moved the Bombay High Court in October, 2013 alleging that her daughter was murdered and sought a CBI probe. Following this, the court had asked police to record her statement on those lines, collect material given by her and probe the murder angle. .
As police claimed to have already probed the allegation that Jiah could have been murdered but found no corroborative evidence, Rabiya would again knock the doors of the high court, her lawyer said. To support the murder theory, Rabiya had placed before the high court, and later the police, an independent forensic expert's report which indicated that the case was of homicidal death rather than suicide. Alleging shoddy investigation by the police to help Jiah's boyfriend, Rabiya had said that the deceased actor may have been hanged after being killed in order to make it look like suicide. Her petition in the high court had cited reasons to support this theory. She had contended that a person who commits suicide would have eyes popping out and tongue protruding which was not the case in Jiah's death. Also, in such cases, lung or brain haemorrhage is generally noticed but in this case that was also not observed. The petition said that besides ligature marks that occur in death due to hanging, injury marks were noticed on the face and body of the actor. An injury was noticed on right side of her lips and a mark on her left arm as if someone had held her tightly. While the police claimed that Jiah had hanged herself with a muslin 'dupatta', forensic expert R N Jerajani held that the depth of ligature marks on Jiah was difficult to have been caused with a soft material. Jerajani had said the ligature marks on Jiah's neck were not the ones usually found on the body of a person who hangs self from a ceiling fan. "The possibility of strangulation is not ruled out in this case," he had said in the forensic report. 
The petition further said that CCTV camera showed Jiah entering her home a few minutes before she ended her life wearing a track suit, but her body was found in a night gown. "Would a person about to commit suicide change her dress?" Rabiya had wondered in her petition. She said in the petition that the ceiling fan was located between two single beds and it was not possible for Jiah to hang herself without a stool, which was nowhere to be found in the house.
A subsequent communication from Rosemary Macray, Chief of the American Citizens Services Unit, dated Wednesday, said the Legal Attache at the US embassy had Tuesday sent a request letter to the CBI whose response to the offer of partnering with the US agency in the probe was awaited.
FBI's National Center for the Analysis of Violent Crime (NCAVC) provides operational support to US and international law enforcement for a range of unusual violent crimes and other criminal matters, it said. "They (police) have not done a thorough probe. They have not properly probed the murder angle despite the high court's direction," Rabiya said.
"We shall move the Bombay High Court next week seeking that the police probe the aspect of Jiah Khan's murder as they have ignored the material given to them by Rabiya strongly suggesting that her daughter had been killed," said her lawyer Dinesh Tiwari.
In support of her claim that 25-year-old Jiah, who had made a high-profile debut opposite Amitabh Bachchan in Ram Gopal Varma's Nishabd, was murdered, Rabiya said human tissues found in her nails indicated struggle before death.
However, police have said the tissues were Jiah's own, while ruling out murder. Soon after Jiah's death her mother had handed over a letter purportedly written by her which indicated she was in a troubled relationship with newbie actor Suraj Pancholi, son of actor couple Aditya Pancholi and Zarina Wahab. Suraj, who is younger to Jiah, was arrested on the charge of abetting her suicide and later granted bail.