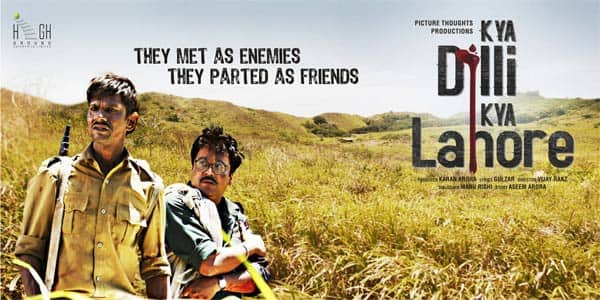 The emotional number is penned by Gulzar will strike a chord
Actor turned director Vijay Raaz's film Kya Dilli Kya Lahore's song Kisse Lambe is out and we must admit composer Sandesh Shandilya and singer Sukhwinder Singh have created magic with the Punjabi number. A perfect combination of peaceful music and a powerful voice Kisse Lambe is a melodic treat to all Sufi lovers. The soft number raises multiple questions over the Indo-Pak relationship and forces the listener to rethink over the current relationship of both the countries.
Kya Dilli Kya Lahore is a satire on Indo-Pak relationship and narrates a humorous yet emotional story of a bond formed between an Indian and a Pakistani soldier stationed at the Indo-Pak border. This soulful song guides you through the entire story conveying emotions over the Indo-Pak border.
The lyrics have been penned byGulzar. His words are poignant and thought provoking. The song largely has been shot at one location and we believe it's enough space to covey the point that the makers wanted to make.
So Bollywoodlifers check the video right away and tell us if you liked the song.