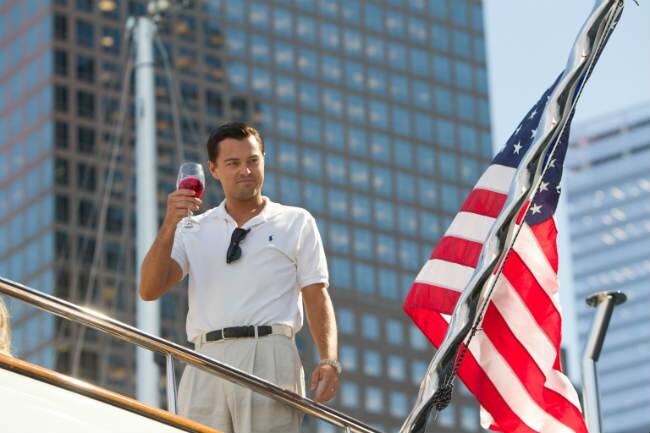 DiCaprio said he would take a hiatus from acting as soon as promotions of the Martin Scorsese's directorial are over
Hollywood actor Leonardo DiCaprio has decided to take a 'long break' from his acting career spanning over two decades. The 39-year-old was part of adventure movie Django Unchained (2012). He then featured in The Great Gatsby (2013) and now he will be seen playing the lead role in The Wolf of Wall Street. The actor said in a statement to the press, "I have done three films in two years. I am most certainly drained now. I will now take a long break before I come back." the actor said.
The Wolf of Wall Street is a biographical crime drama based on the true story of Jordan Belfort, which traces his life right from his humble beginnings as a trader in a Wall Street firm to his meteoric rise as a wealthy stockbroker running his own company and his eventual karmic downfall. Belfort was convicted of crimes related to stock market manipulation and running a penny stock brokering firm where he defrauded investors with fraudulent stock sales worth over $1 Billion and Belfort spent twenty two months in prison. From the American dream to corporate greed, Belfort goes from penny stocks and righteousness to IPOs and a life of corruption in a tale spanning nearly two decades from the mid 80s to the early 2000s.
The movie reunites Academy Award winning director Martin Scorsese and Academy Award nominated, Leonardo DiCaprio, who essays the infamous Jordan Belfort, for an astounding fifth time. The film also stars Jonah Hill, Matthew McConaughey, Jean Dujardin, Kyle Chandler and Rob Reiner in pivotal roles.
With a stellar cast, enticing plot, Martin Scorsese at the helm and two trailers promising nothing short of an adrenaline soaked ride that offers intellectual and visceral thrills galore, the film is all set for a simultaneous worldwide release this Christmas on the 25th of December, 2013.