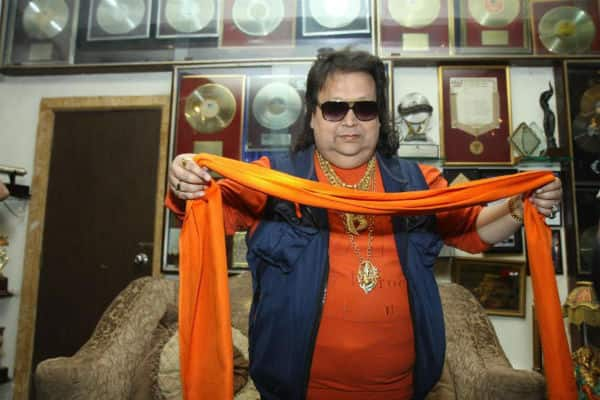 Famed music composer Bappi Lahiri is contesting the Lok Sabha polls on a Bharatiya Janata Party (BJP) ticket
The veteran singer filed his nominations from the Sreerampur parliamentary constituency in West Bengal on Monday.
Accompanied by his son, daughter and son-in-law, Bappi Lahiri filed his papers for the seat which comprises parts of Hooghly and Howrah districts.
The effervescent 61-year-old music composer has promised to bring in Bollywood superstar Salman Khan and melody queens Lata Mangeshkar or Asha Bhosle to boost his campaign. Looks like the singer is using his music to woo voters. Apparently he has been breaking into songs while interacting with the people in his constituency. Unlike other, Bappida intends to do rallies without maligning anyone's names. "I will not say anything about others. I respect everyone," said Lahiri.
Fighting along with him for the seat are Abdul Manan (INC), Kalyan Banerjee (Trinamool Congress) and Tirthankar Roy (CPI-M)
ALSO READ: