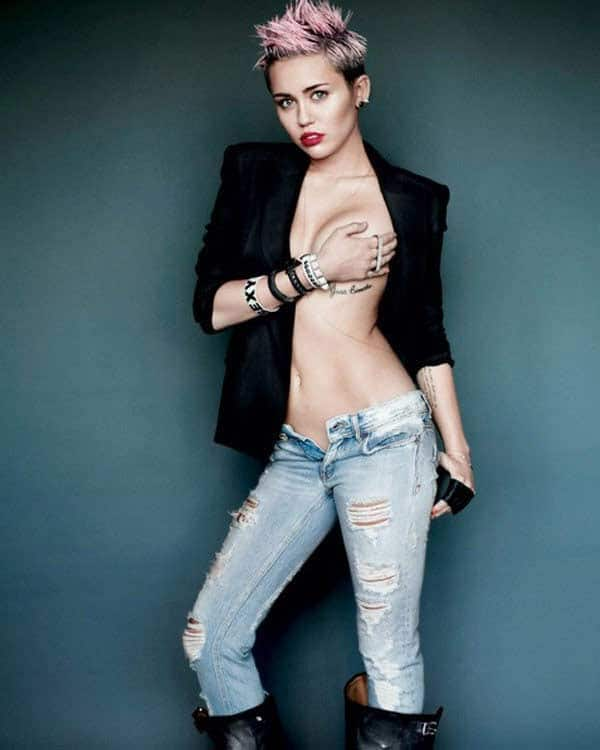 Wacky, sexy and truly different, guess that's what Ms Cyrus' birthday party will be this year
Miley Cyrus is all set to celebrate her 21st birthday Nov 23 and a new report claims that she will break all rules to make it special this year. Cyrus, 20, is reportedly planning an all-out, sex-filled bash, reports hollywoodlife.com. "She's hiring all sorts. She's enlisted party planners and asked them create a sex dungeon with cages and whips," a source said. "She intends to go all out with an open bar filled with Miley-inspired cocktails too," the source added. The pop star opened the 2013 MTV European Music Awards and sizzled.
Considering the special birthday party details are out we're keen to know  who will be on the invitees list. Will her ex beau Liam Hemsworth be invited to this sexy birthday bash? Or has Miley specially created this theme for her new found interest Benji Madden. Will Theo Wenner and Romeo Miller also accompany Ms Cyrus in the sex dungeon? We're sure with so many men vying for her attention Mr Hemsworth might just decide to stay out of this fun fare!