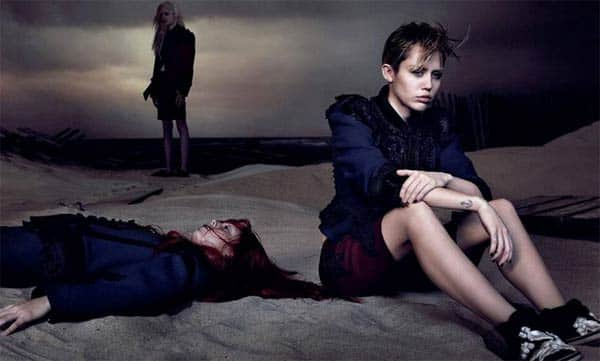 The pop star has landed a fashion campaign with luxury house Marc Jacobs
Miley Cyrus will feature in the fashion brand's spring/summer 2014 advertisements. The campaign will show a softer side to the 21-year-old, reported a website.
Cyrus has sported a fitted navy Marc Jacobs jacket and maroon-coloured short with toned down make-up for the campaign. The photograph shows her sitting on the sand next to red head who's playing dead. Another shot from the same campaign shows the pop star pouting in sunglasses with a dead girl in the background.
Also read: Sandra Bullock starrer Gravity tops Bafta nominations