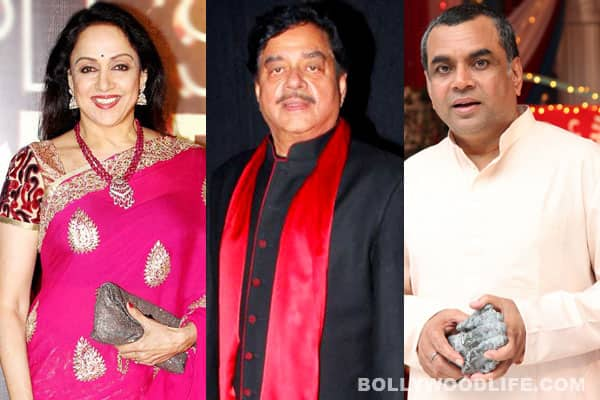 NaMo asks actors who are Members of Parliament to refrain from the Bollywood lifestyle
Prime minister Narendra Modi's promised achche din certainly don't refer to Bollywood's appetite for late-night partying and binging on the good times.
According to sources, the new BJP parliamentarians in the Modi government have been strictly instructed to go easy on the 'usual Bollywood lifestyle'.
An MP says, "We are not supposed to do live shows and stage concerts. Even the films we sign have to be politically correct in every sense of the word. We've been told to be careful about the films we sign. And a sex comedy is definitely a no-no. In fact, Paresh (Rawal) would have undoubtedly turned down OMG! Oh My God if he had to do it post his election as a BJP legislator."
Adds the source, "While Bollywood's parliamentarians' social life has been drastically curtailed almost to nil, we've also been asked to make sure we attend every parliamentary session. Gone are the days when actors were seen in the two Houses depending on their other commitments. Now all the parliamentarians from the entertainment industry must attend every session. Absentee parliamentarians are a thing of the past. Break the rules, and you may face disciplinary action.