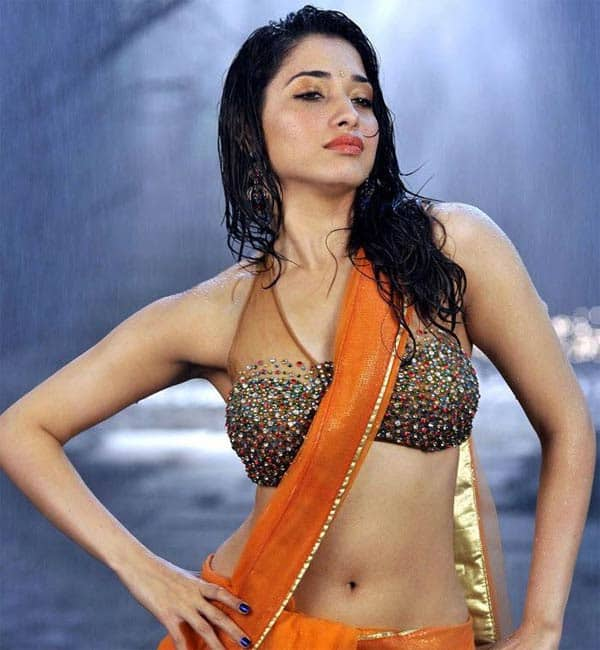 The Humshakals actor maintains that she has her reservations about donning a bikini and kissing on-screen
"I have always maintained that I will not wear a bikini and will not do kissing scene on-screen. This is something that I have maintained, and I intent to keep that. I am not comfortable (with it) at all," said Tamannaah
For a scene in Humshakals, all three leading ladies- Tamannaah, Esha Gupta and Bipasha Basu were required to wear a bikini, but Tamannaah chose to cover it up with an unbuttoned sleeveless top and a pair of shorts.
The actress, who has two film releases lined up – Humshakals with Saif Ali Khan and It's Entertainment with Akshay Kumar, says both the actors are very different from each other.
"Saif can pull off any role – be it Omkara, Hum Tum or Agent Vinod. His kind of films are very different, wheras Akshay has a genre which he is good at. They are very different individuals," she said.
There were reports that there was animosity between Bipasha, Esha and Tamannaah. But the Himmatwala actor maintains that Bipasha "was very sweet on the sets".
"She is an established actress, but she was very cordial with us."