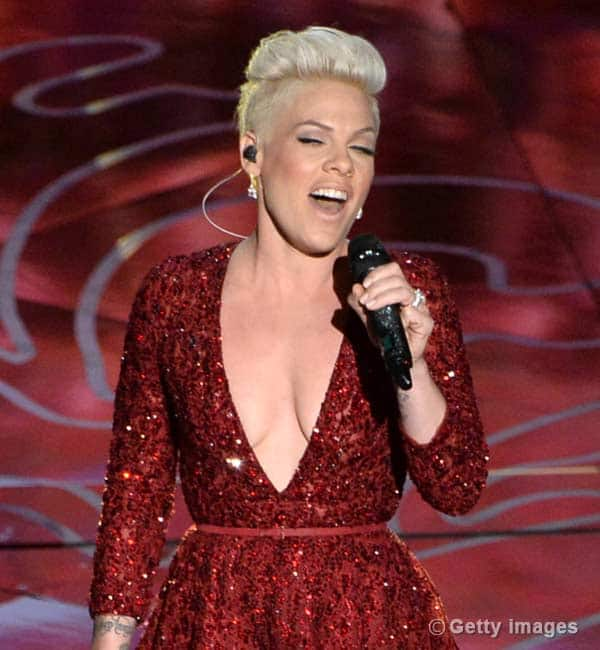 The 34-year-old singer gave a phenomenal performance at the Oscars 2014 stage!
Pink regaled the celebrity-studded audience at the Dolby Theatre as she paid a tribute to the 1939 musical fantasy film The Wizard Of Oz at the 86th Academy Awards in Los Angeles on Sunday.
Veteran actor Whoopi Goldberg gave the introduction note to the special segment and acknowledged the presence of late iconic actor Judy Garland's three children – Liza Minnelli, Lorna Luft and Joey Luft, at the event.
86th Academy Awards: Lupita Nyong'o and Jared Leto win awards for best supporting actors!
Pink crooned the evergreen Somewhere over the rainbow from The Wizard Of Oz, the commercial adaptation based on the 1900 novel The Wonderful Wizard of Oz by L Frank Baum.