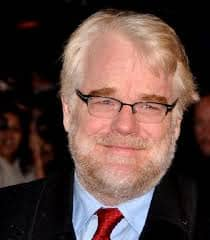 The actor died of a toxic mix of drugs, including heroin, cocaine and other drugs, the New York City medical examiner's office told a website
The development ended a month-long mystery about the cause of Philip Seymour Hoffman's death, initially assumed to be a heroin overdose, as he was found with a needle sticking out of his arm on the bathroom floor of his apartment.
The police found several envelopes of heroin, used and unused syringes and various prescription drugs at his residence.
Was Philip Seymour Hoffman trapped in a love triangle?
According to reports, investigators found more than 20 used syringes in a plastic cup and bags containing white powder.
Cate Blanchett, Justin Theroux, Bobby Cannavale to attend Philip Seymour Hoffman's funeral in New York
An initial autopsy on the Oscar-winning actor, performed shortly after he was found dead on Februaary 2, was inconclusive, which meant that further tests, including a toxicology study, would need to be done to determine the cause and manner of his death.
The results of those tests show that Hoffman had also ingested cocaine and other drugs.
50 bags of heroin found in Philip Seymour Hoffman's house!
The actor, who was laid to rest Feb 7, is survived by three children – Tallulah, Cooper and Willa, whom he had with his longtime partner, costume designer Mimi O'Donnell.