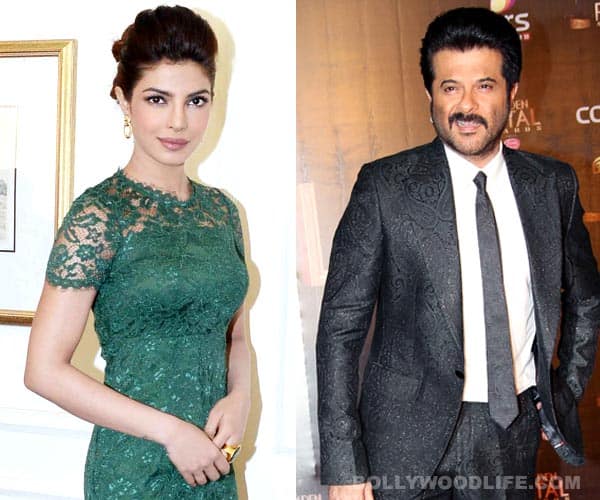 It's just the beginning of 2014 and the awards fever is in the air!
Priyanka Chopra and Anil Kapoor will join the International Indian Film Awards (IIFA) on a 3 city tour of America to announce celebrations ahead of the 15th year of the film industry's most awaited awards ceremony and weekend extravaganza. Fans of Indian Cinema, particularly those residing in Los Angeles, Tampa Bay and New York will have the opportunity to catch stars descend on the American soil. The Gunday actor is excited to be a part of this mega event, the actor said "Year after year, IIFA brings the best of Indian cinema to a new geography in different parts of the world, providing a taste of the best that we have to offer. We are very excited to bring IIFA to Tampa Bay. With the support of representatives of Visit Tampa, we have been able to conceptualize and actualize an incredible event. There will be music, dance and a whole lot of spice! We're looking forward to giving our fans and new audiences the experience of a lifetime." The Slumdog Millionaire actor too is thrilled, "With the promise of bringing the best and biggest events to the fans of Indian Cinematic Diaspora in a manner that's unique and entertaining, the IIFA Weekend and Awards is an iconic platform with fans globally. As a friend of IIFA, I am delighted as IIFA makes its debut in the USA through Tampa Bay. It has been my pleasure to be associated with IIFA for over a decade and once again on behalf of IIFA and the Indian film fraternity we commit to give our audience an opportunity to witness one of the finest celebrations of culture and cinema."
The 15th Annual IIFA is set to make its American premiere in Tampa Bay, Florida and has also announced the official dates The awards will take place from the 24th – 26th of April. IIFA has travelled to some phenomenal destinations across the globe over the last 14 years, IIFA has graced the shores of the UK, Europe, Middle East, Southeast Asia, South Africa, Sri Lanka and Canada.