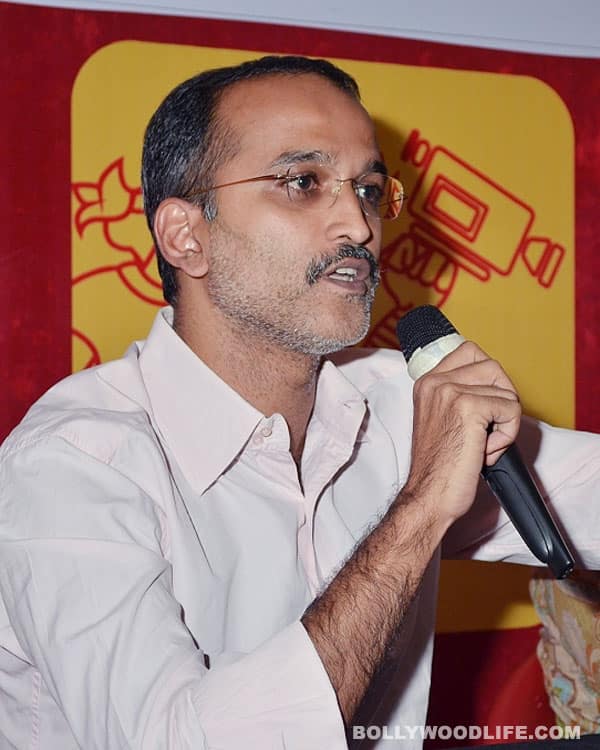 The fictional show will be aired on Life OK and will feature Indian actors
Sherlock-mania has hit India hard. With both the US-based Elementary and the very British Sherlock finding fervent fans for each version in apna Bharat, can an Indian television version featuring Arthur Conan Doyle's hero and his trusty sidekick John Watson be far behind?
Apparently not. According to reliable sources, Rohan Sippy is already working on a TV show that will chronicle cases inspired by the fictional detective's exploits. "The Sherlock-inspired Hindi show is as-yet untitled but will air on Life Ok and will feature Indian actors. Right now, everyone is quite tightlipped about it."
While only time will tell if Sippy's actors can hold up against the likes of Jonny Lee Miller and Lucy Liu (in Elementary) and Benedict Cumberbatch and Martin (in Sherlock), here's looking at some of the best reiterations of the famous characters on TV over the years…
SHERLOCK ON TELEVISION
Elementary (2012-Present)
Seasons Run: 2 Seasons (or 48 episodes)
Stars: Jonny Lee Miller as Holmes and Lucy Liu as Joan Watson
Why Watch: It's the only adaptation to take Sherlock out of England and place him in our day and times. Miller plays Holmes as a recovering addict and Liu as his 'sober companion' hired by his father. The action is set in New York, where Holmes, a former consultant to Scotland Yard is assisting the NYPD. What's different here is that Dr Watson is played by a woman. The what-ifs loom heavy as each mystery unfolds and each character shows a new side. Also Jonny Lee Miller makes the character of Holmes his own, quirks included.
Sherlock (2010-Present)
Series Run: 3 (or 9 episodes)
Stars: Benedict Cumberbatch as Holmes and Martin Freeman as John Watson
Why Watch: With three episodes each, every series is highly anticipated as the BBC has taken a new, contemporary approach to the show. Fans of the series span continents. China and India, in particular, are irrevocably hooked. There is a certain lightness in the proceedings and you cannot help but enjoy the bromance between the two characters. Also, Cumberbatch and Freeman are very busy film actors now, so while they have signed on for the latest season, shooting can only begin once the two find the time. Until then, binge-watch!
Sherlock Holmes (2013)
Series Run: 1 series (or eight episodes)
Starred: Igor Petrenko as Holmes and Andrei Panin as Watson
Why Watch: A Russian television adaptation, it ran only for one season, but was well received. Some of the stories have never been adapted before. And while the story is set in London, the original characters are all played by Russians. Panin, who plays Watson, passed away before he could complete dubbing, and the show was stalled. Directed by Andrey Kavun (Kandahar), this show had Holmes' love interest Irene Adler playing a larger role than other adaptations.
Sherlock Holmes (1984-94)
Ran for: 9 series (or 41 episodes)
Starred: Jeremy Brett as Homes and David Burke (for the first year) and Edward Hardwicke (for the remainder of the series) as Watson
Why Watch: This is the version we know best as it aired on our television sets on different channels for far longer than any of the other adaptations listed here. Brett is the Sherlock we grew up with, the one — deerstalker hat and pipe in place — who best embodied the classic version of the detective and paid superb attention to period and detail. Brett played the character the longest calling it his "dark side of the moon" and is widely considered the most popular TV actor to have played the part, having been voted the greatest Sherlock Holmes ever earlier this year.
The Adventures of Sherlock Holmes and Dr Watson (1979-1986)
TV Film Run: 5 (or 11 episodes)
Starred: Vasily Livanov (Holmes) and Vitaly Solomin (Watson)
Why Watch: It's quite close to the original source and for a Russian adaptation. Also, this series counts as Vasily's greatest acting success. Vasily was made an honorary MBE (Member of the Order of The British Empire) for his portrayal of Holmes. Apparently, the daughter of Arthur Conan Doyle, Jean Conan Doyle once commented that her father would approve Livanov as Holmes.
Sherlock Holmes (1965, 1968)
Series Run: 2 (1965: 13 episodes; 1968: 16 episodes)
Starred: Douglas Wilmer (1965) and Peter Cushing (1968) as Holmes and Nigel Stock as John Watson
Why Watch: Wilmer, sources reveal, was a lifelong fan of the sleuth and was sometimes quite annoyed by the quality of scripts that came his way and rewrote some. At the end of his 13-episode run, he refused to continue. In 1968, after much searching, Cushing, who had played the role in films, was approached. He was eager to do it right. The first series was in black-and-white and the latter was in colour and both are important because of the acting prowess of these two actors.
Also read:
Are Beyonce Knowles and Jay Z seeking marriage counselling?
Paris Hilton denies Jeremy Jackson's assault allegations