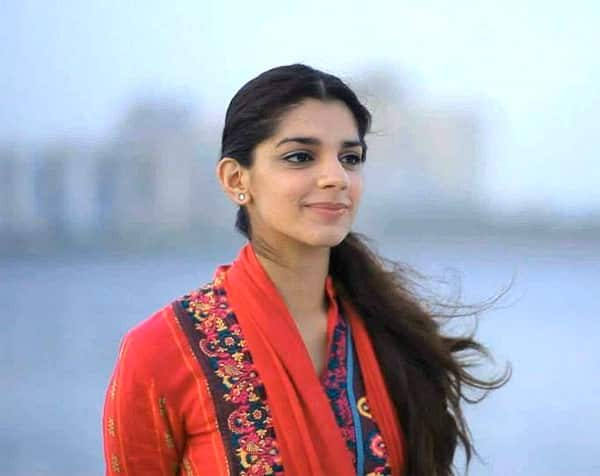 The Pakistani actor said she is privileged to be a part of Zindagi Gulzar Hai
British Pakistani Actor-Model, Sanam Saeed is one of the strongest actors the Pakistani TV and film industry has to offer. She has played many characters that have been critically acclaimed, including her role in Zindagi Gulzar Hai and Mera Naseeb. Her character of Kashaf Murtaza in the show Zindagi Gulzar Hai (ZGH) that aired on Zindagi channel became extremely popular and she says that people still call her 'Kashaf' sometimes. Her character is of a strong, independent girl who learns to stand on her own feet without a prominent male presence in her life. Though quite confident herself, she lacks faith in others because of the experiences life gave her.
How does it feel to be associated with Zindagi Gulzar Hai? And, what was the response of the Indian audience to your show?
I am privileged to have been a part of Zindagi Gulzar Hai. The kind of response that we have got from the viewers is overwhelming. It feels great that the Indian audiences absolutely loved the show and were able to relate to it. This is the first drama that Zindagi launched with and it has broken the ice between India and Pakistan. I'm excited to see how the audience will react to other dramas as well.
What pulled you towards the story?
The script of the show is so compelling that I couldn't help accepting the offer readily and I am glad that I accepted it. The beauty of the story lies in the script and in the flow of the dialogues. The challenging part for me was getting familiar with Indian vocabulary because I am not very well versed with the colloquial language and this remains to be something I am working on.
The fact that Sulatana is a feminist herself and has overcome several hindrances to reach this stature inspires me to strive for the best. The realistic feel given to the show helped me to focus on improvising my character rather than fretting about my appearance and attire. During the inception of Zindagi Gulzar Hai, we studied the characters and the script in depth so that we could imbibe the essence of it in our performance.
My co-actor Fawad who plays the role of Zaroon has been extremely supportive which considerably smoothened the shooting process.
How was your experience on the sets of your serial Zindagi Gulzar Hai?
All the shows were shot in real locations to give the show a realistic feel. Restaurants, parks, and even malls were chosen instead of artificial sets.
Can you please tell us about your show? The story, your character and plot in the story.
Zindagi Gulzar Hai follows the story of Kashaf and Zaroon, both who belong to very different backgrounds but are studying in the same university. An unlikely pair, ZGH is about their journey of finding love and growing as people. My character Kashaf is a confident and independent girl but due to her past experiences she suffers from a complex and lacks faith in anyone but herself. By the end of the show, she makes peace with her circumstances and accepts the importance of family and love in her life.
Do you have any Bollywood plans in future?
I would love to work for the Indian Film Fraternity if the role offered suits my sensibilities. I think actors like Nandita Das, Tabu and Vidya Balan are great and I appreciate the kind of work they do. However, I choose to be selective about the roles I pick and would only be keen to do roles that have a strong character and would want to work on a project that deliver a social message.
What is it that you like to do in your free time?
I like to travel and explore new places and simply love trying new cuisines. I also like to sing and enjoy listening to various genres of music. Not to forget, I simply adore children and in my free time, I enjoy spending time teaching them.
How did you stumble upon working in the showbiz industry?
My passion for theatre began back in my school days and I have been associated with it since then. I have also worked as a model and as part of a project I contributed to the vocals in Coke Studio. Finally, I got my silver screen break which gave me a lot of love, recognition and fame. Since then, there has been no looking back. Currently I am working with multiple projects across borders.
Shows are changing perspective about Pakistan. What do you think?
We were one nation not too long ago and we share cultural influences in the form of cuisine, music, and so on. Although we belong to different geographic locations, I'm glad the dramas are relatable across the borders. Entertainment is a strong medium and holds the power to change perceptions. Similarly, we will witness a changing perception of people towards Pakistan as Zindagi familiarizes the audience with life in Pakistan through its shows.
What do you see yourself as 5 years down the line?
I wish to reach a benchmark where I am looked up to as a role model for young and aspiring women in the society. I hope that one day my achievements can become an inspiration for others who wish to pursue their dreams. I believe taking up roles in art forms like cinema, theatre and television shows that drive home a social message will help me reach this milestone.
Also read:
Zindagi Gulzar Hai's Samina Peerzada is grateful for Zindagi TV!
Pakistani TV shows: Shattering misconceptions and stereotypes